Mouthwatering Meals That Satisfy You. Seem Too Good to be True?

Accept Yourself By Making the First Step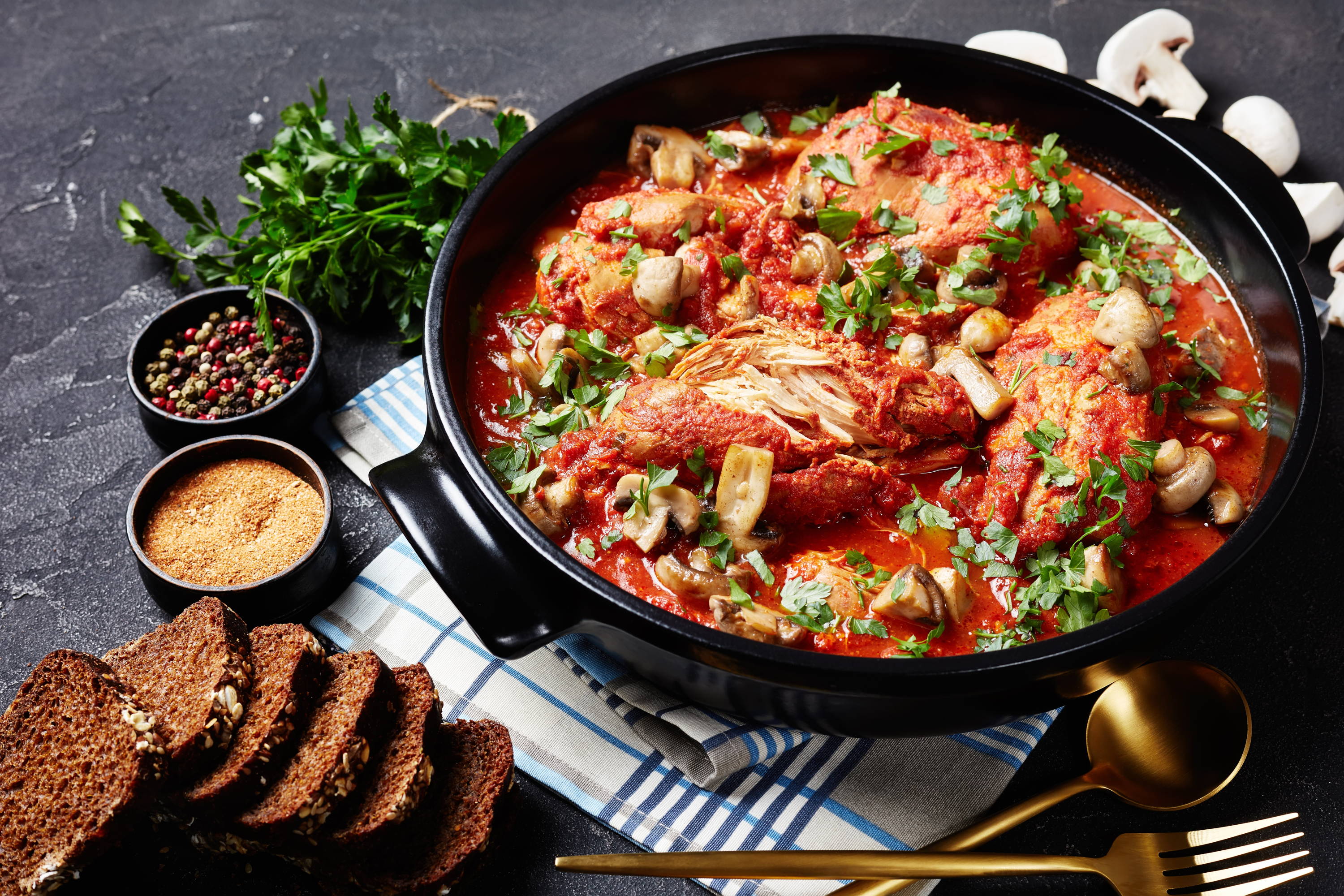 Rosemary Baked Chicken
Page 110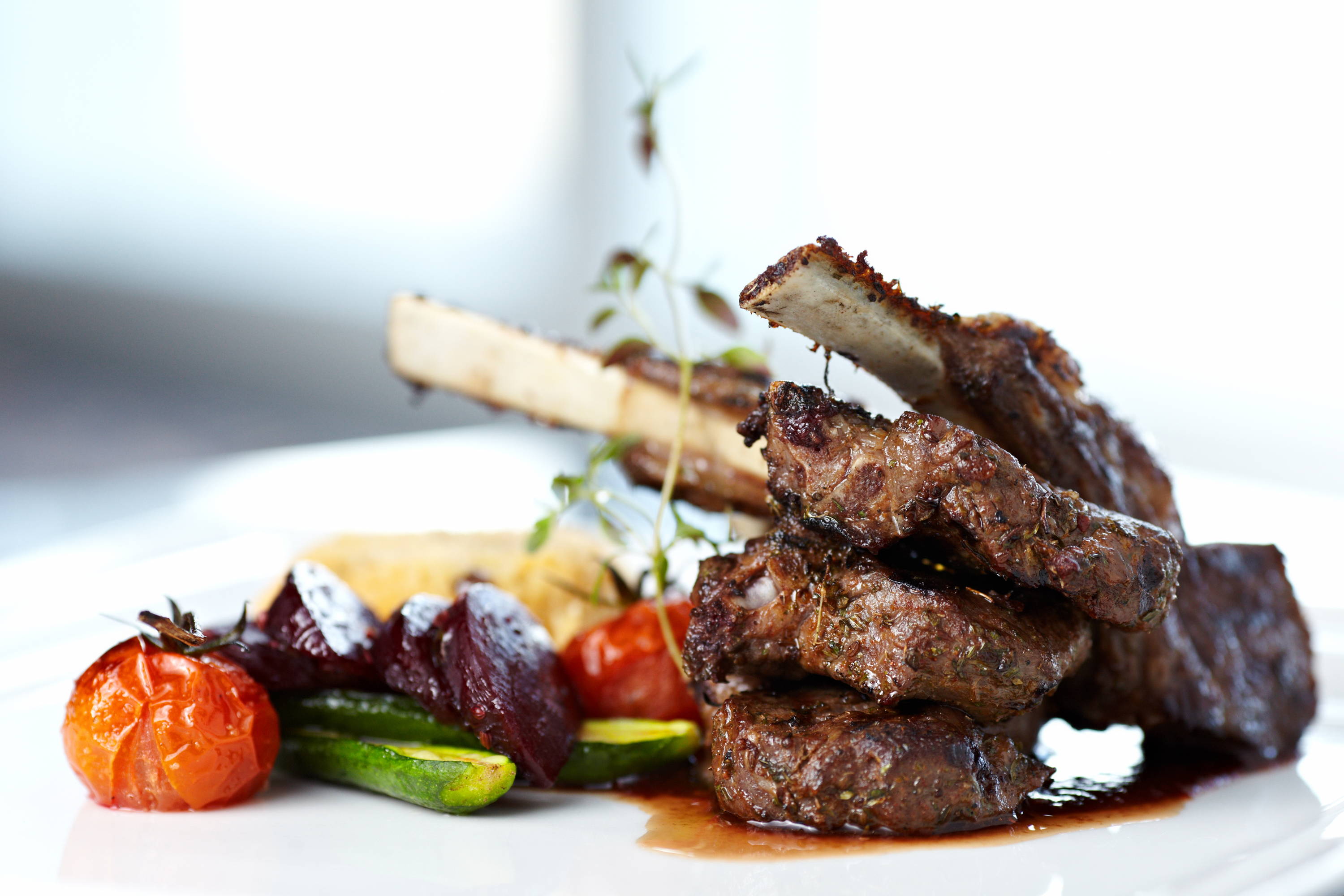 Roasted Lamb with Velvet Sauce
Page 172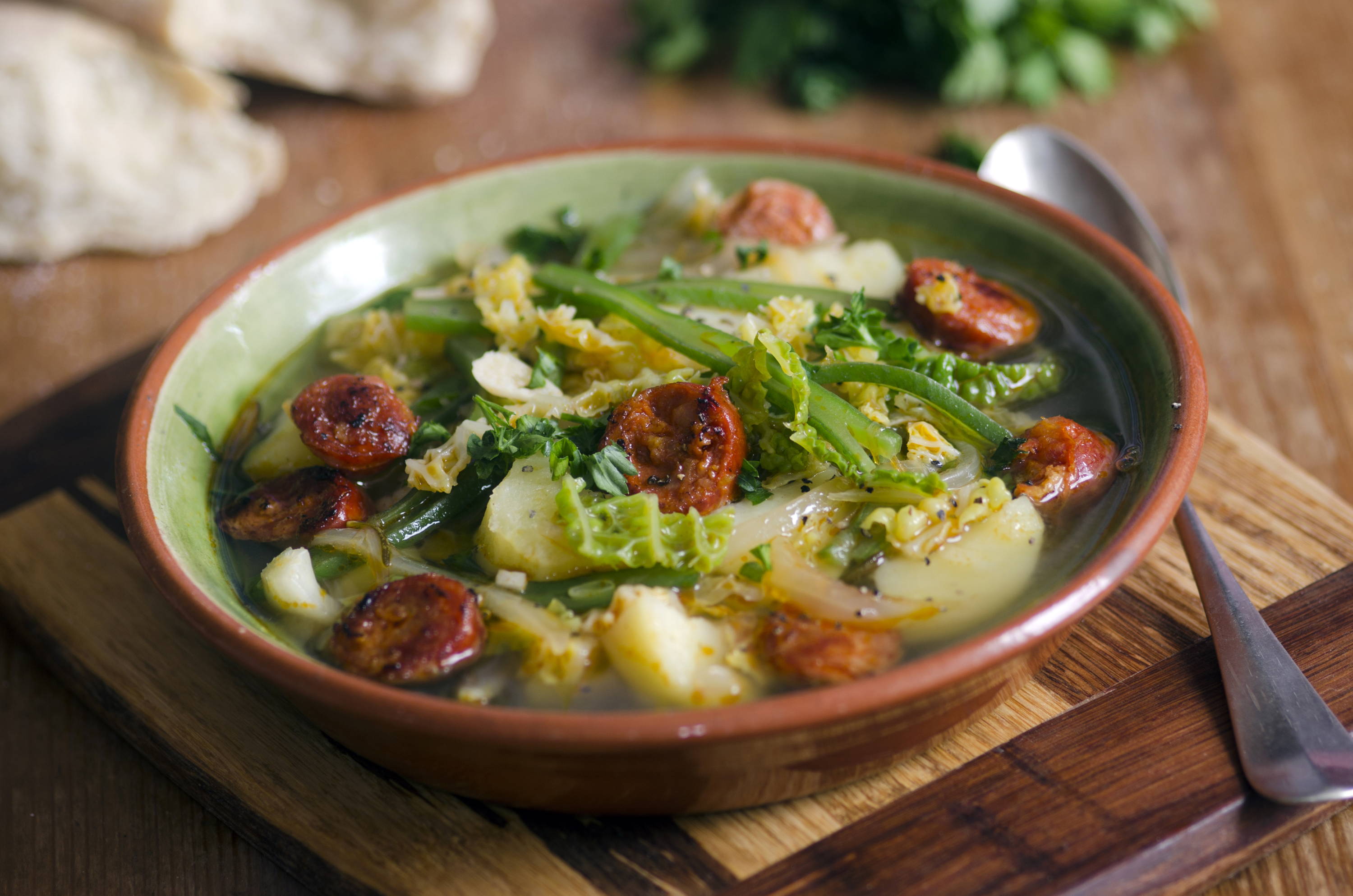 Portuguese Chorizo Soup
Page 170
Remember when you were a kid?
Remember when you looked into the mirror and saw yourself? You saw who you were and just… accepted it.
Remember when you were okay with what you looked like?
Now keep that image of your childhood-self in your mind. Would she be proud of how you feel about your body today?
No diet, pill, or workout regime will make you happy with yourself.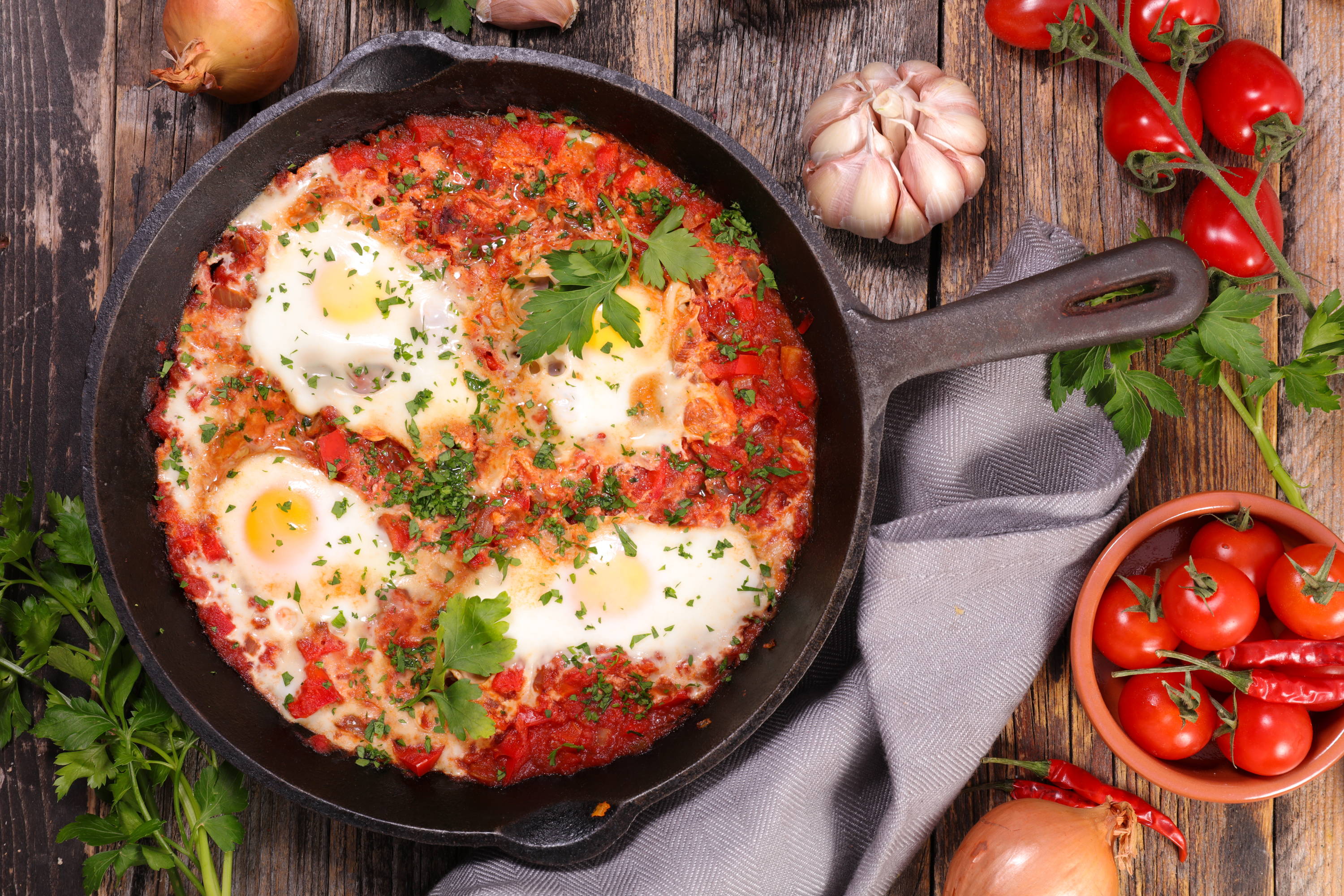 Shakshuka with Tomato Sauce & Pepper
Page 116
Trying a diet hoping it'll transform you won't make you happy. But picking a diet you enjoy will make you happier.  
Cutting out foods and restricting yourself won't make you happy. If anything, it'll just lead to binging (trust me, I've been there).
Counting calories won't make you happy. Fad diets won't make you happy. The lies sold to you won't make you happy.
You know what will make you happy? Things you enjoy!
And what if I told you, you could eat delicious, mouth watering meals, that satisfy you?
Hear me out.
I'm talking about a diet that's been around for DECADES. It's been researched in thousands of studies. What diet is it?
The Mediterranean Diet.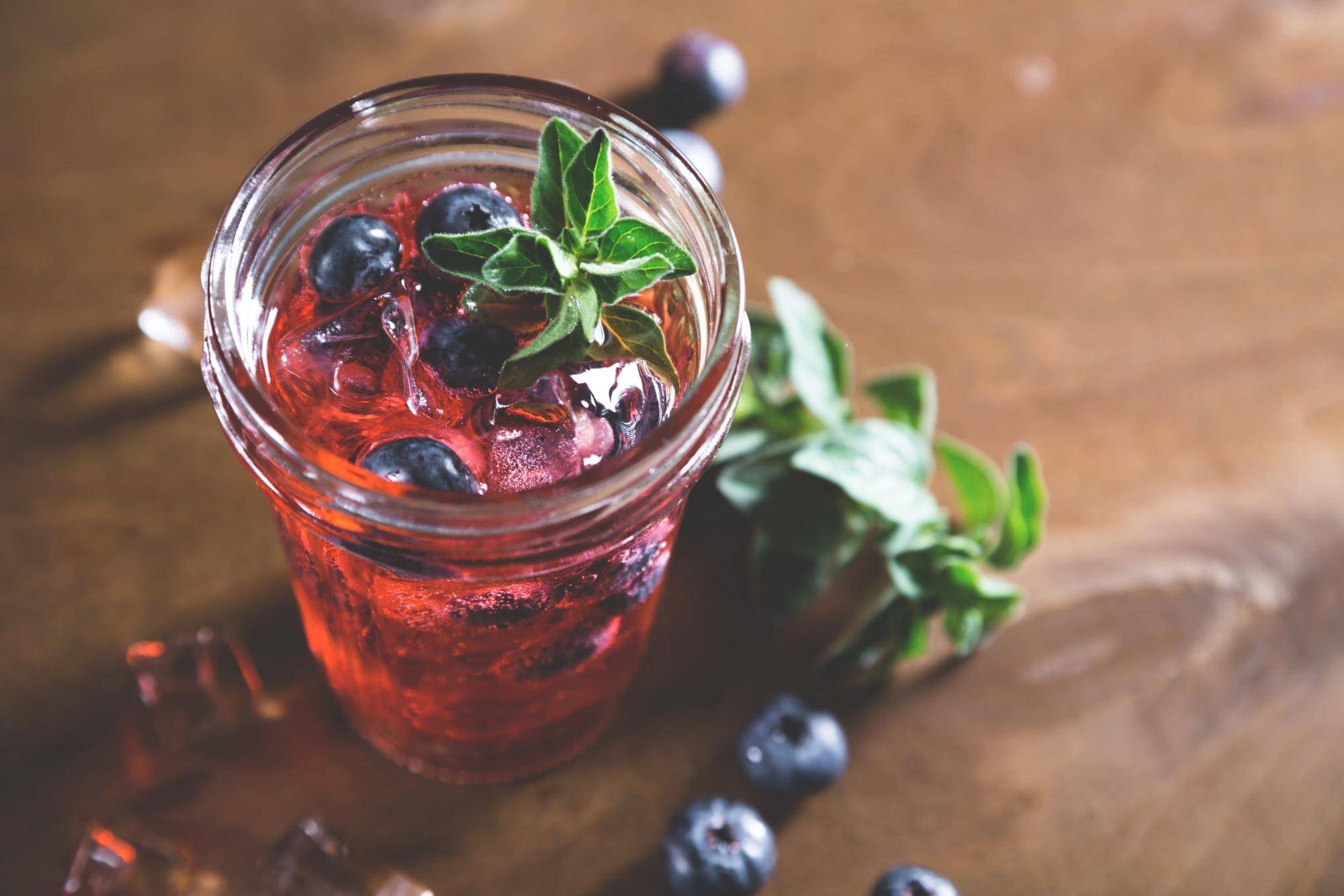 Sugar-Free Blueberry Lemonade
Page 188
What is the Mediterranean Diet?

As a kid, I visited my grandparents in Greece. I fell in love with their way of living and delicious meals. Life was slower paced, and connection is the foundation of it. Food is a way people connect. Sitting down to dinner gives us the chance to share our experiences.  
Needless to say, the childhood trip changed my life. I'm now a recipe and lifestyle coach with two New York Times bestselling cookbooks.  
The Mediterranean Diet isn't about losing weight or cleansing, as much as advertisers love to announce it as such. It's a grounded way of eating that nourishes you while tasting amazing! The vivid flavors paired with the many health benefits are what makes the Mediterranean Diet unique in days of Paleo, Alkaline, and Raw Diets.
So what is the Mediterranean Diet? The diet focuses on four group groups:
Protein - think poultry, seafood, and legumes!
Healthy Fats - think olive oil, avocado, and nuts!
Unrefined Carbs - think whole grains, quinoa, and oats!
Non-Starchy Vegetables - think spinach, broccoli, and mushrooms!
Within these four groups, you have a lot of room for experimenting! And none of them even cover the zesty herbs commonly used in Mediterranean cooking. Spices are the secret weapon that makes a good dish a great one.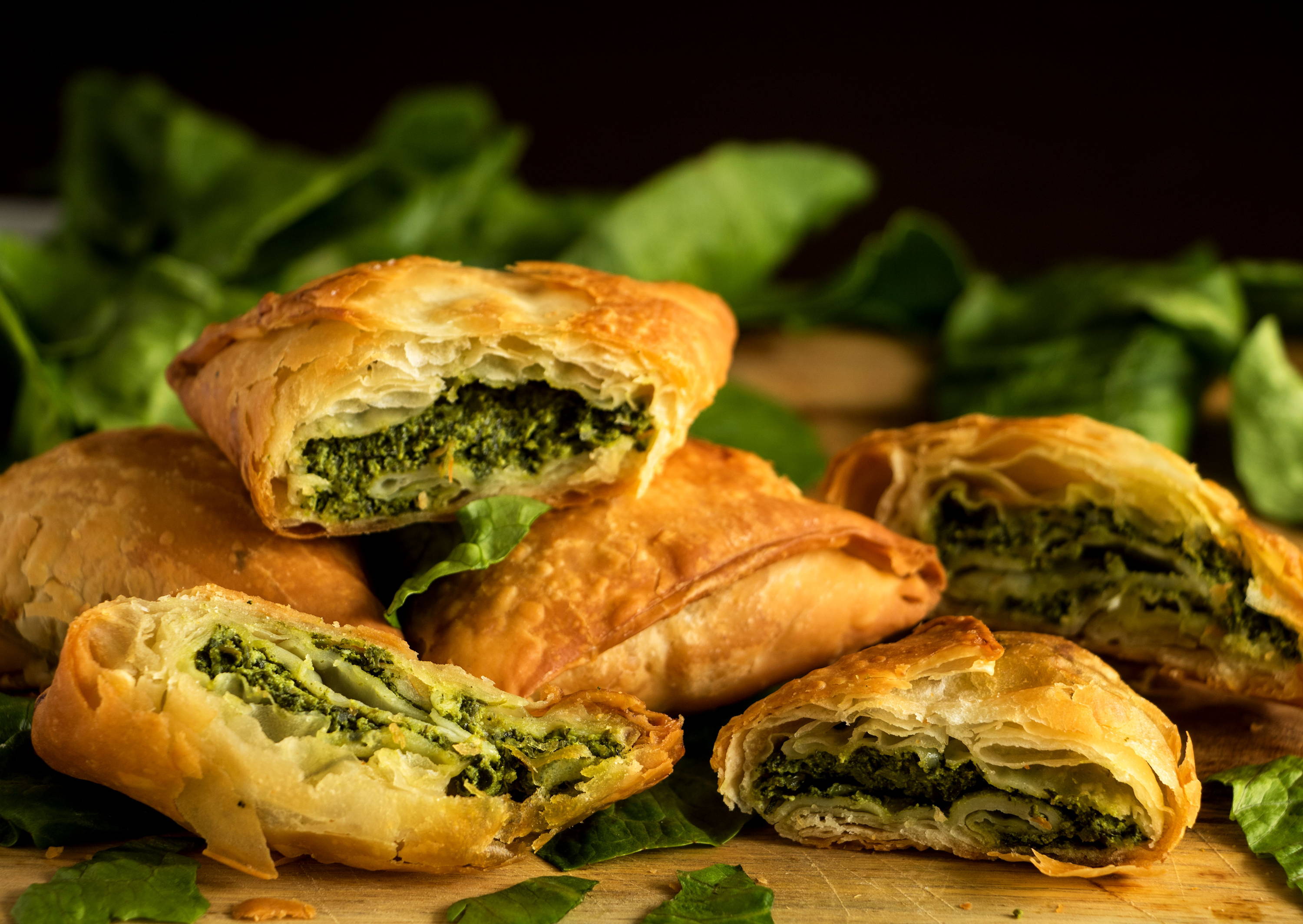 Greek Spinach Pie
Page 196
Since the Mediterranean Diet has been around for decades, we're lucky that it's a proven diet! It has many health benefits backed up by science, including:
Known Health Benefits of the Mediterranean Diet
There have been many studies researching the heart-health benefits of the Mediterranean Diet. The results? People who stick to it reduce their chances of heart problems by 30%!1 
Supports Weight Loss and Maintenance
Thanks to the whole, fresh foods, the Mediterranean Diet can help people lose weight and maintain the loss! A 5 year study found that the diet outpreformed low-fat diets—the participants had smaller waist measurements at the end of the study.2 
Prevents Cognitive Decline
The Mediterranean Diet isn't just for heart health and weight loss, it also benefits your memory and cognition! Many studies have concluded this finding. But one in particular discovered that individuals who stuck to the diet were far less likely to show signs associated with dementia!3
May Protect Against Cancer
A review of 83 studies found that the Mediterranean Diet reduced the risk of cancer, especially breast and colon/rectal cancers.4 This effect is believed to occur due to the fruits and whole foods of the diet.
Supports Health Blood Sugar Levels
Since the Mediterranean Diet involves fresh and nutritiously-dense foods, it can stablize blood sugar and protect from type 2 diabetes.5  
Why does it have so many benefits? Because the diet focuses on whole, healthful foods instead of processed, convenient ones. And while this may translate to a bit more cooking, that's why my cookbookーThe Mediterranean Refreshーcomes in!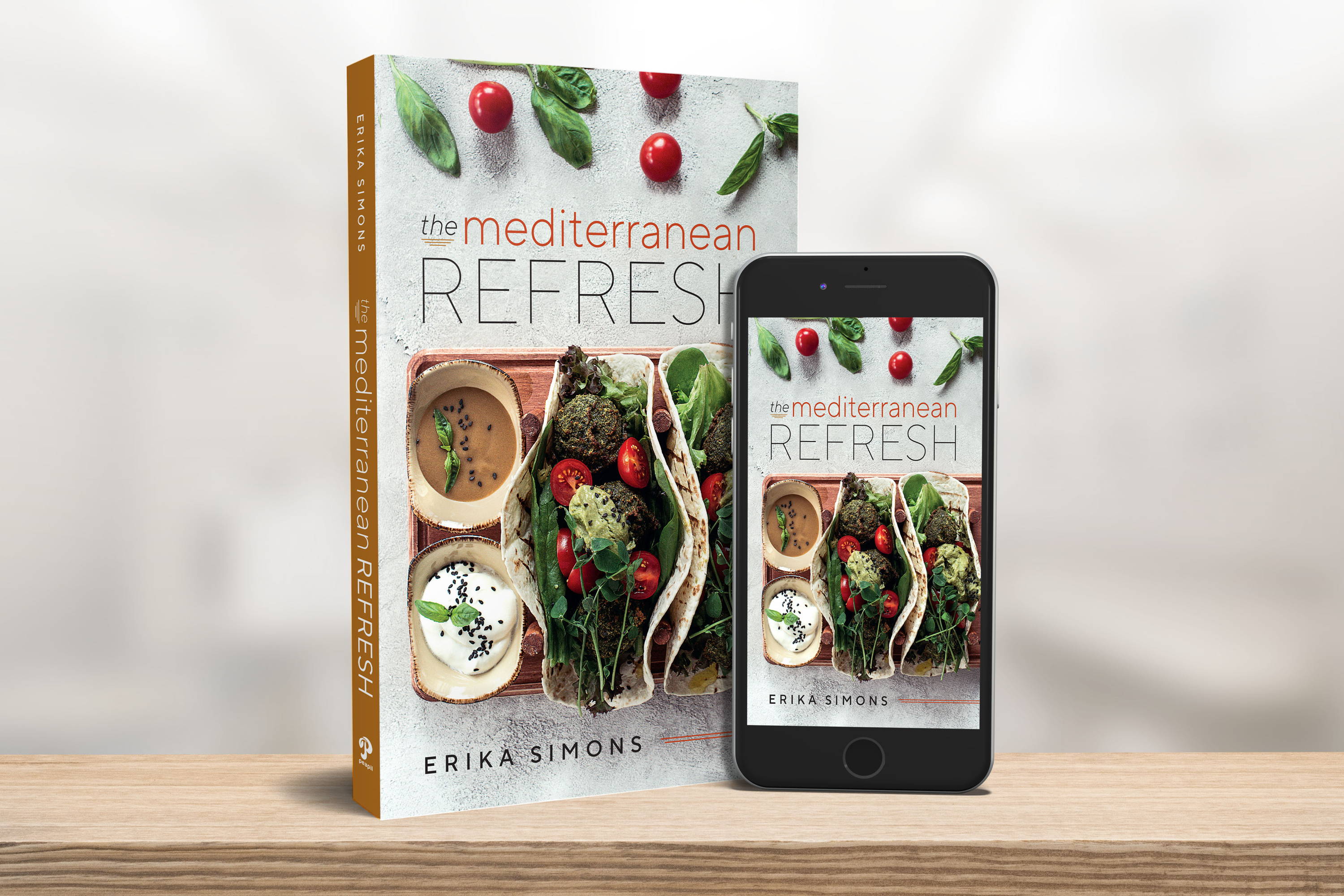 When I wrote this cookbook, I wanted to help people find a diet they enjoyed that also kept them healthy. And because I've always been a people-first writer, I want you to have my brand-new version for FREE.
That's rightーfor FREE.
With my extensive background in culinary school and traveling the Mediterranean, I wrote this cookbook for everyone, including beginners. With over 100 easy-to-follow recipesーincluding snacks and dessertsーyou can put yourself first with The Mediterranean Refresh!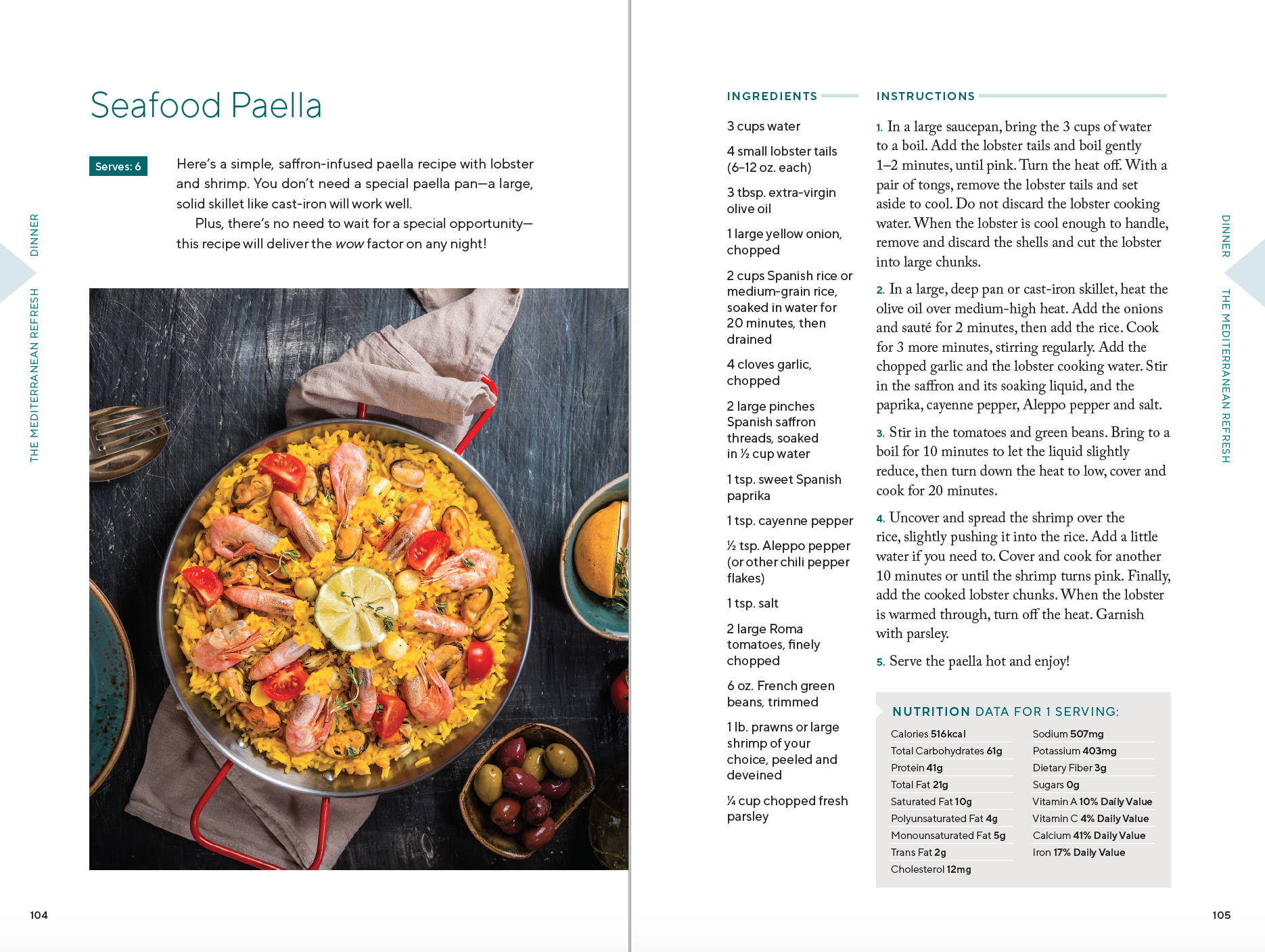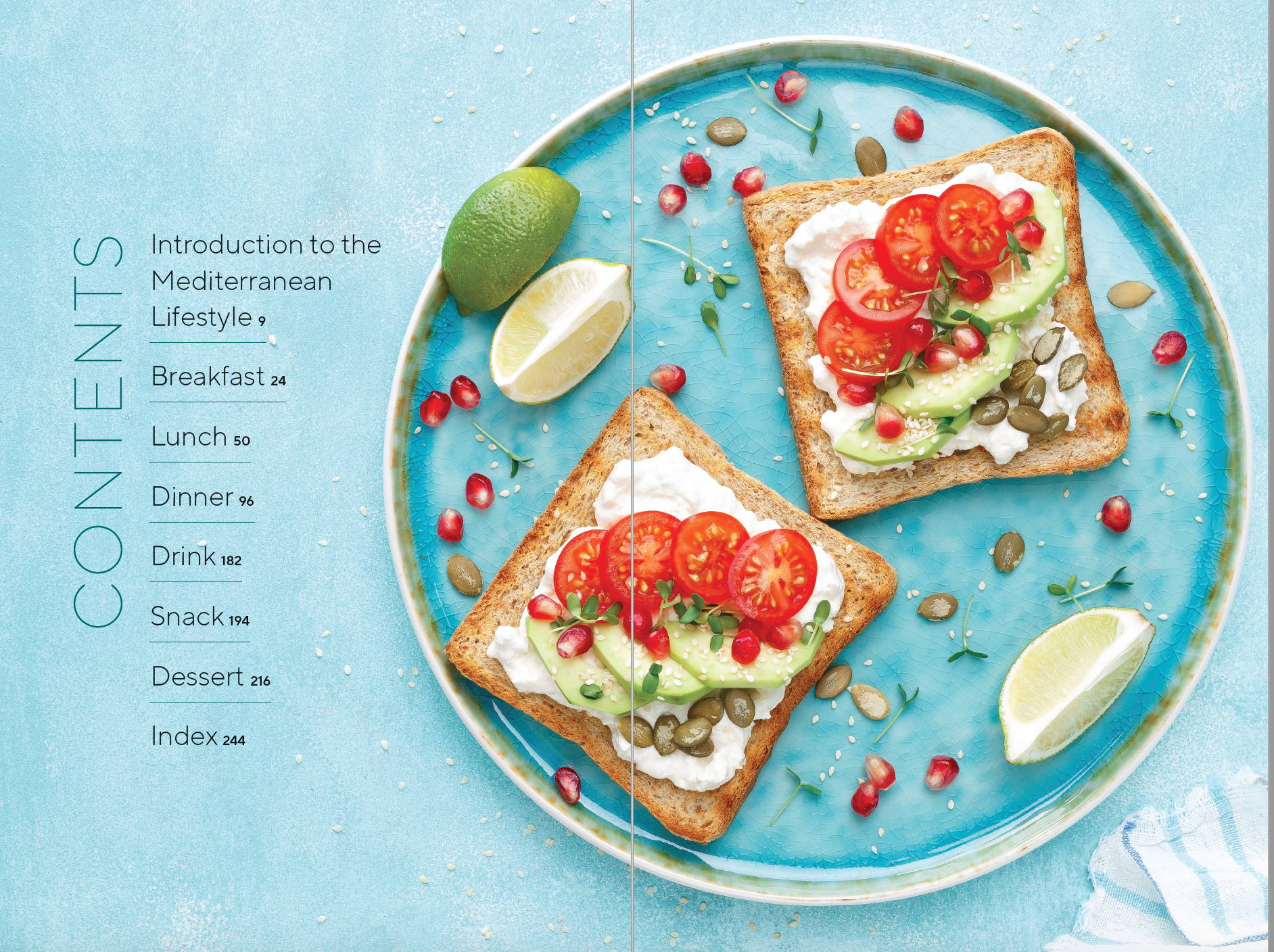 The Mediterranean Diet is about showing yourself love with healthy, but delicious foods. It's about being happy with who you are and ensuring your diet benefits you mentally and physically! It won't be an overnight change, but you will feel lighter and energized on the Mediterranean Diet.
You can get started with my FREE Mediterranean cookbook and unlock the confidence you've been waiting for. This choice is for you.
And you won't be alone. There's a whole community of Mediterranean Refresh customers who love their new diet!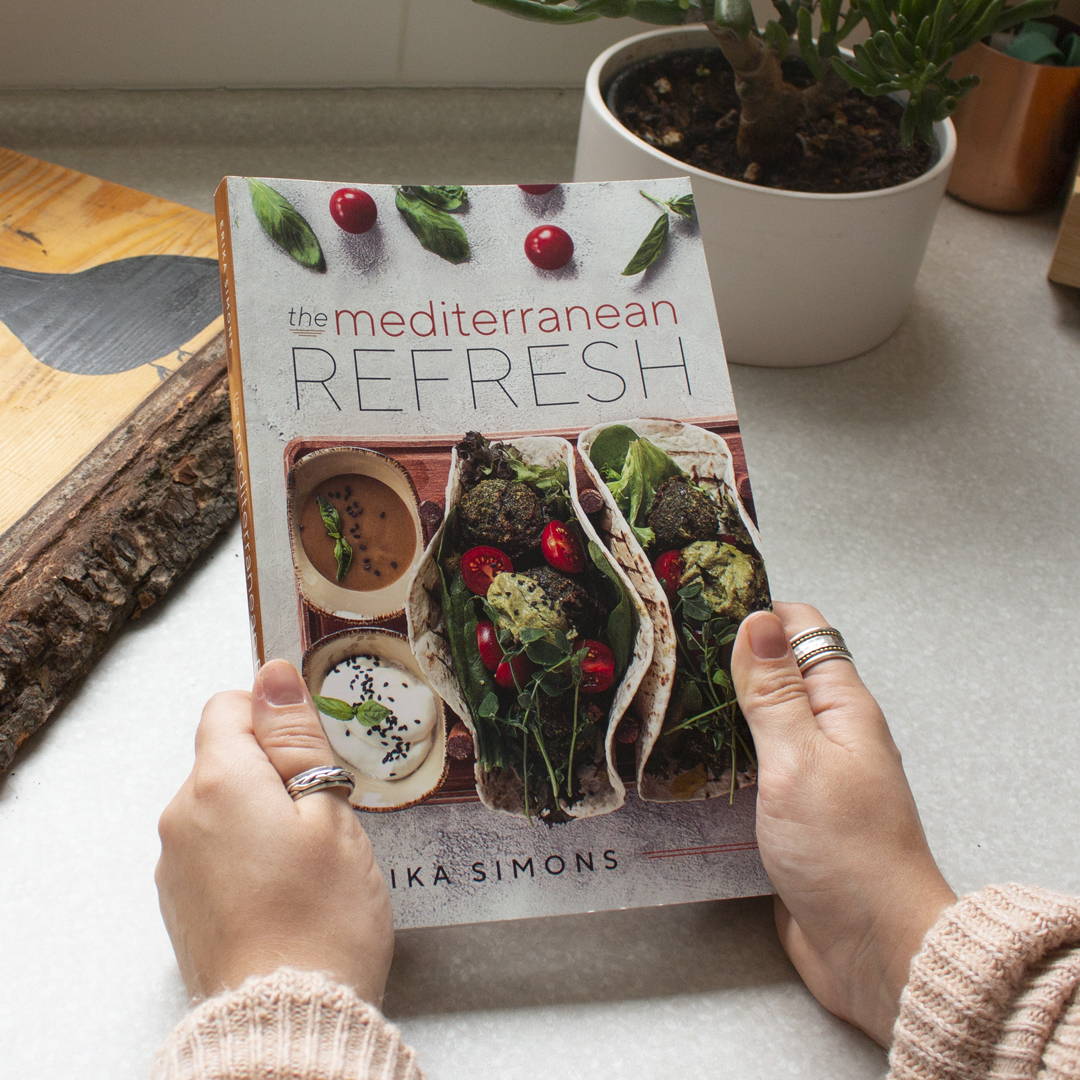 ---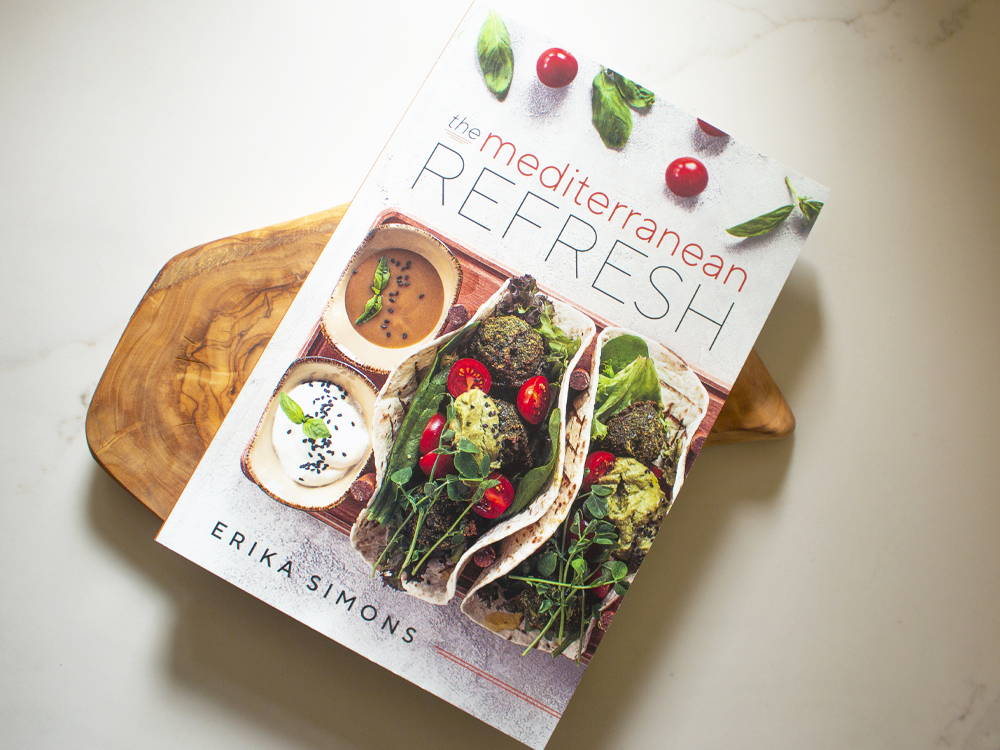 ---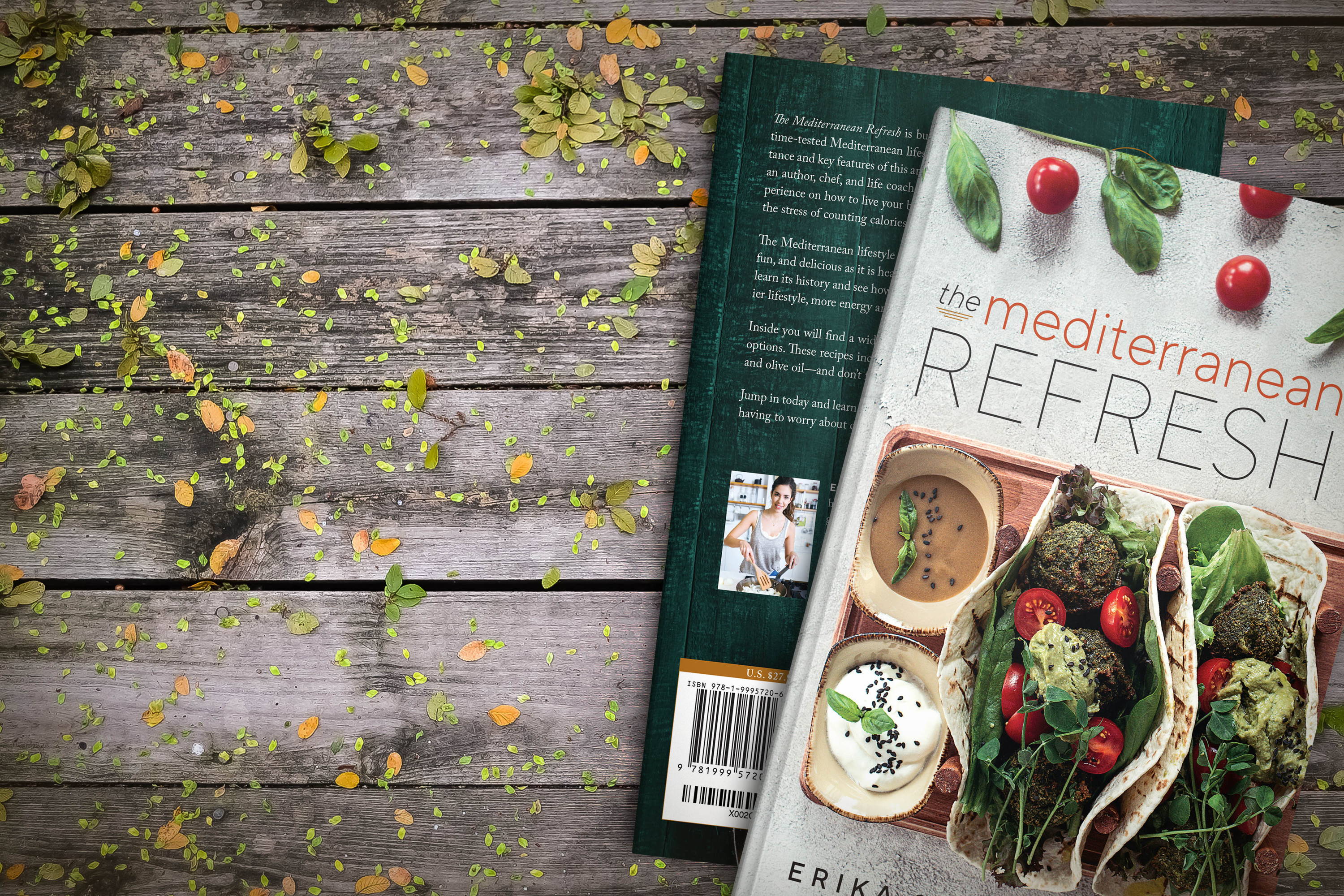 ---
There's absolutely zero commitment that I'm asking of you or hidden charges. I just ask that you cover the cost of shipping.
I'm offering this cookbook as a FREE resource because I want to share the information I've learned from my Mediterranean journey! Everyone deserves a (re)fresh start, including YOU!
Remember when you were a kid?
Remember when you looked into the mirror and saw yourself? You saw who you were and just… accepted it.
That doesn't have to be a childhood memory. You can look into the mirror and accept yourself today. All it takes is making the first step.
The Mediterranean Refresh is the perfect beginner's guide to the Mediterranean Diet.
Start Your

Mediterranean

Journey Now!
While quantities last!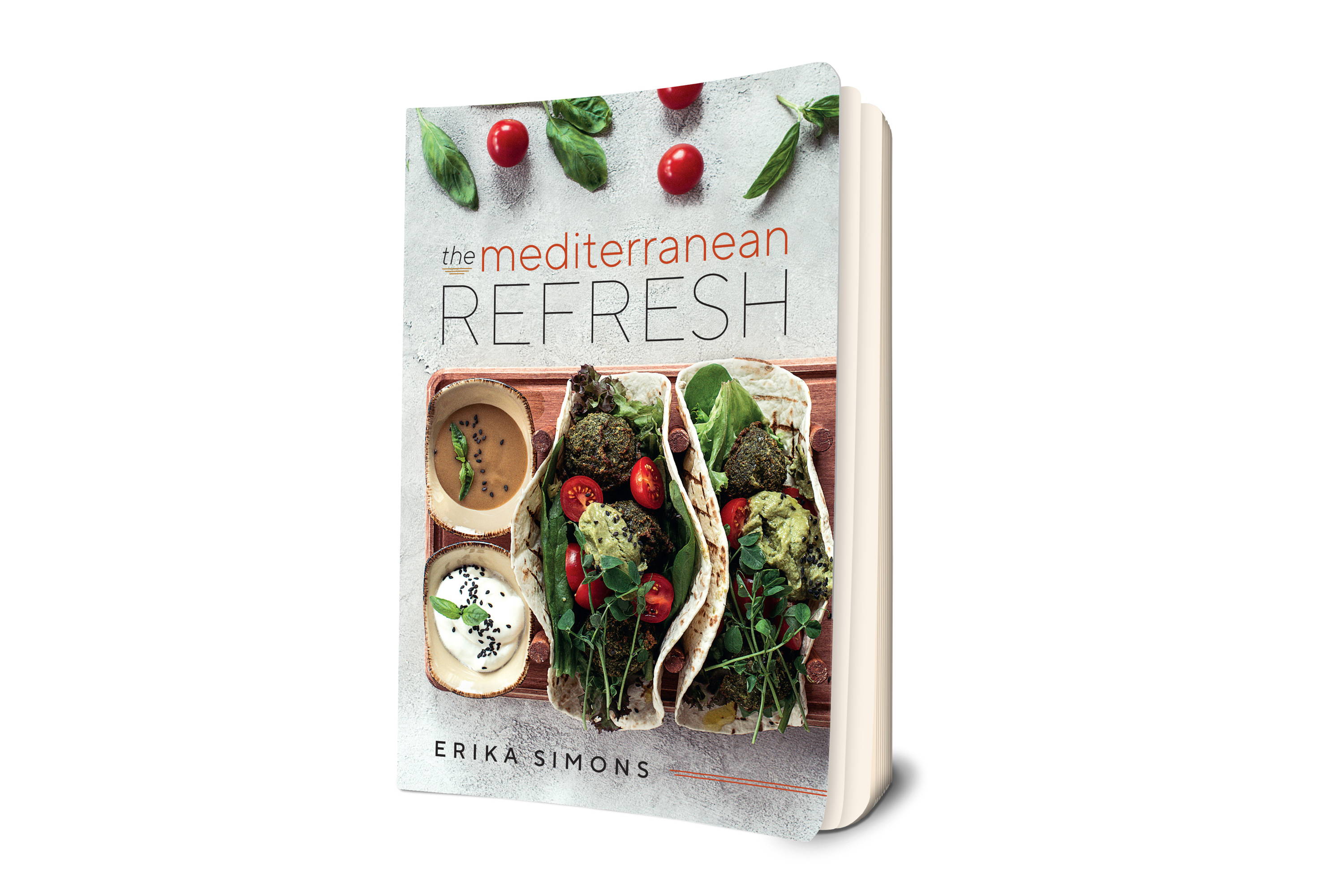 Get Yours Today For FREE!
GET YOURS FOR $0
JUST PAY SHIPPING
Together we can unlearn unhealthy beliefs and move toward fulfilling ourselves. Health is not a number, it's a lifestyle.
Join me and thousands of Americans on their Mediterranean journey with The Mediterranean Refresh today!
1. Estruch, Ramón, et al. "Primary Prevention of Cardiovascular Disease with a Mediterranean Diet Supplemented with Extra-Virgin Olive Oil or Nuts." New England Journal of Medicine, vol. 378, no. 25, 2018, https://doi.org/10.1056/nejmoa1800389.


2.

Mancini, Joseph G, et al. "Systematic Review of the Mediterranean Diet for Long-Term Weight Loss." The American Journal of Medicine, U.S. National Library of Medicine, 22 Dec. 2015, https://pubmed.ncbi.nlm.nih.gov/26721635/.
3.
Berti, Valentina, et al. "Mediterranean Diet and 3-Year Alzheimer Brain Biomarker Changes in Middle-Aged Adults." Neurology, Wolters Kluwer Health, Inc. on Behalf of the American Academy of Neurology, 15 May 2018, https://n.neurology.org/content/90/20/e1789.

4. Schwingshackl, Lukas, et al. "Adherence to Mediterranean Diet and Risk of Cancer: An Updated Systematic Review and Meta-Analysis." Nutrients, MDPI, 26 Sept. 2017, https://www.ncbi.nlm.nih.gov/pmc/articles/PMC5691680/.
5.

Martín-Peláez, Sandra, et al. "Mediterranean Diet Effects on Type 2 Diabetes Prevention, Disease Progression, and Related Mechanisms. A Review." Nutrients, MDPI, 27 July 2020, https://www.ncbi.nlm.nih.gov/pmc/articles/PMC7468821/.