The Mediterranean Refresh
$19.95  FREE*
by Erika Simons
Known benefits of a Mediterranean Diet
Detoxes the liver & colon
Stimulates your heart health1
Maintains your ideal weight2
Put yourself first and embrace a healthy relationship with food. Try the Mediterranean Refresh!

⭐️⭐️⭐️⭐️⭐️
"The book has been extremely helpful in understanding a Mediterranean diet. Absolutely would suggest it to anyone who wants to better their eating habits!"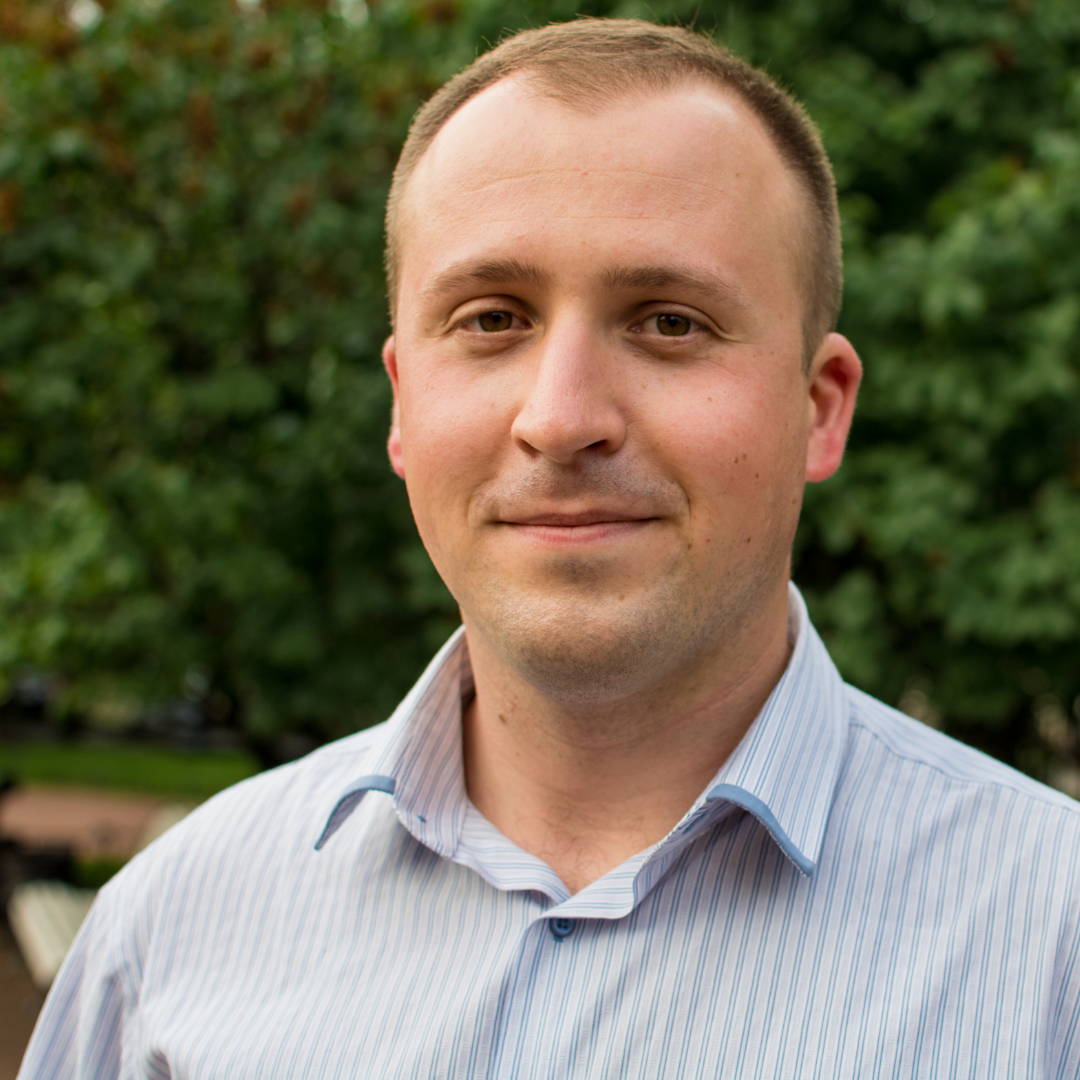 ⭐️⭐️⭐️⭐️⭐️
"This little cookbook is a treasure! Each of the recipes I made to date were not only healthy, but also delicious."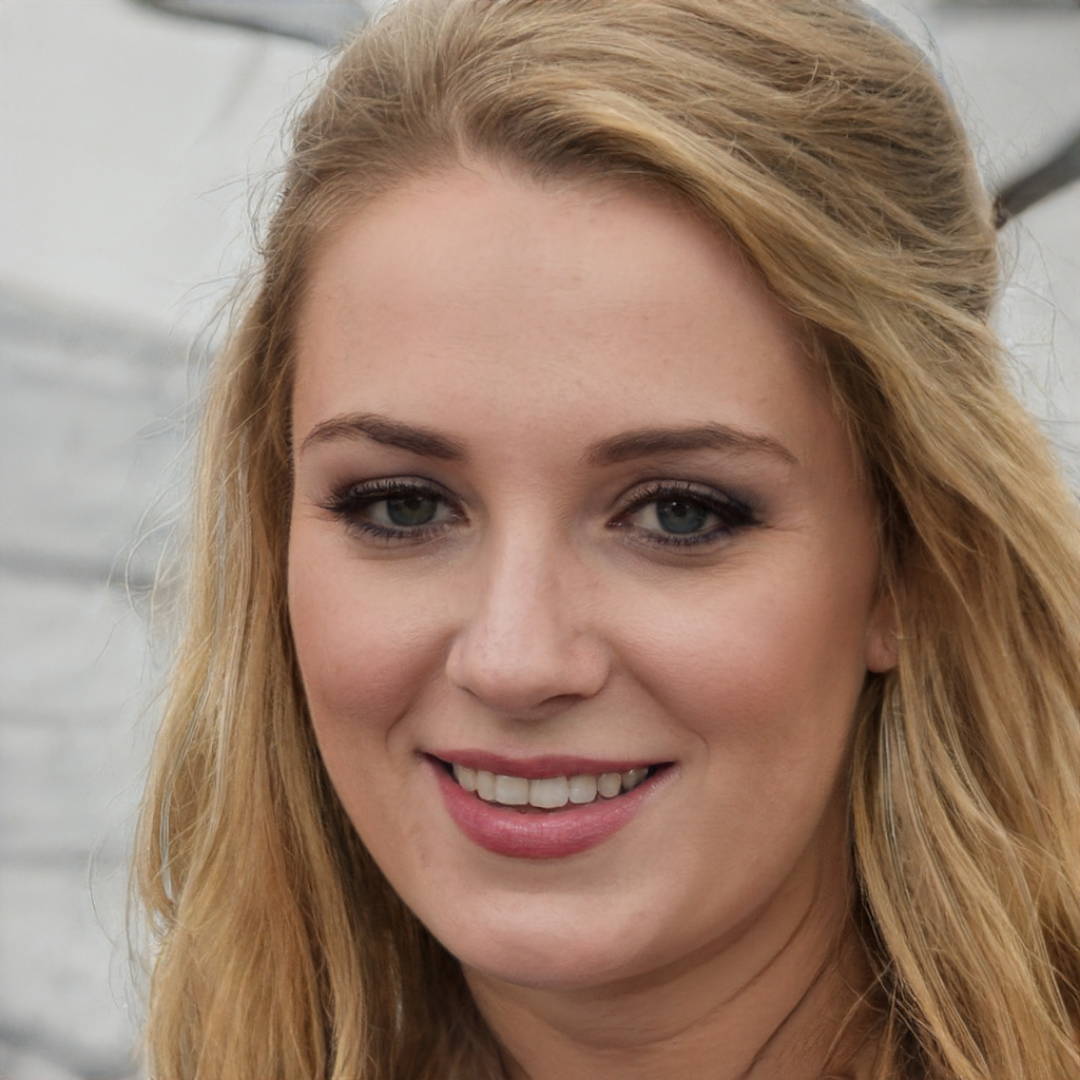 ⭐️⭐️⭐️⭐️⭐️
"This book has easy recipes that are beautiful and nutritious. I have been eating this way for a while, but needed something to get me out of my cooking rut and this is perfect."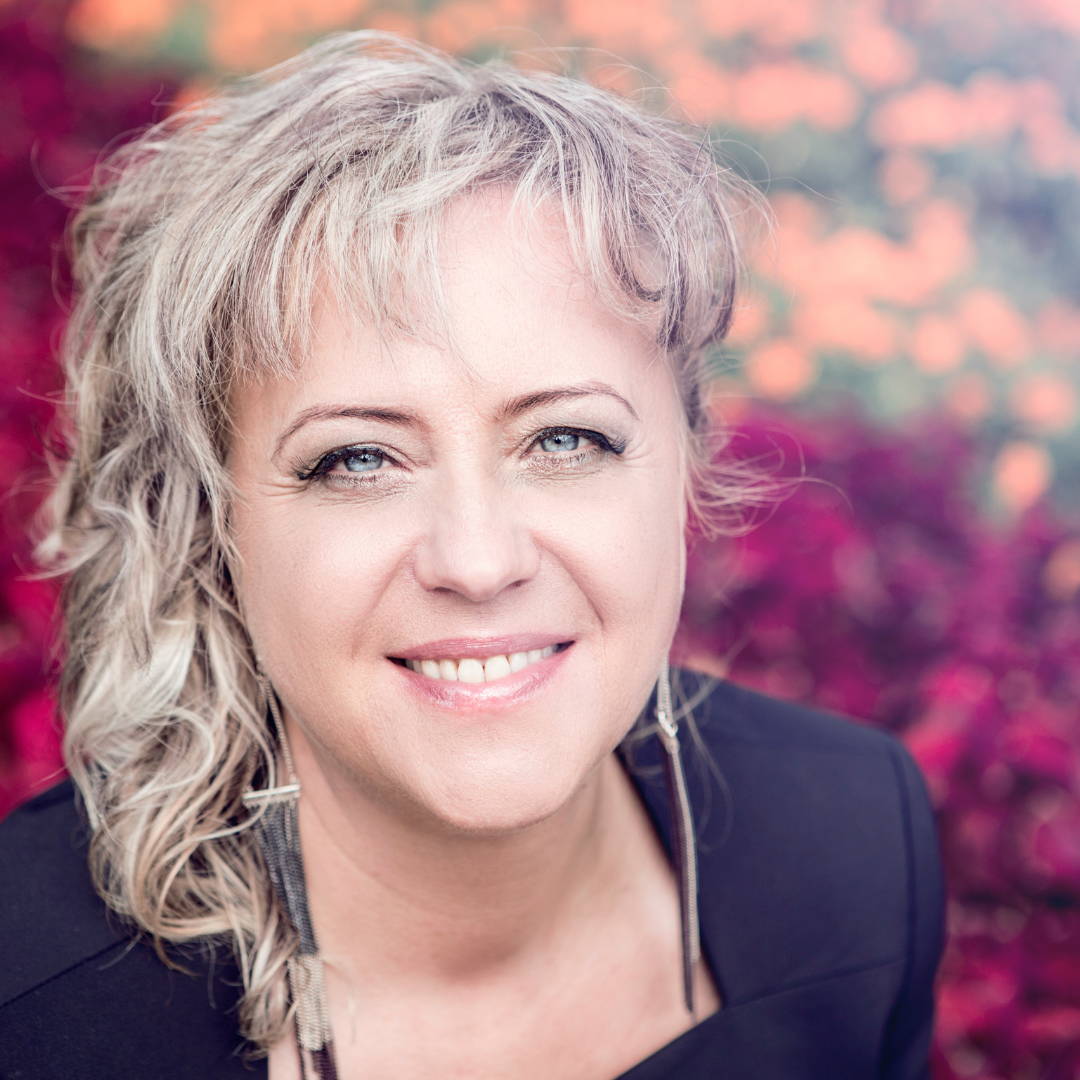 What is the Mediterranean Refresh?
The Mediterranean Refresh is the perfect beginner's guide to the Mediterranean Diet. Loaded with over 100 vibrant and mouth-watering recipes—including desserts and snacks—The Mediterranean Refresh will reset your diet expectations. Swap calorie counting and bland salads for delicious meals that balance health and satisfaction. With over 500,000 copies sold, The Mediterranean Refresh will spark your cooking and your taste buds!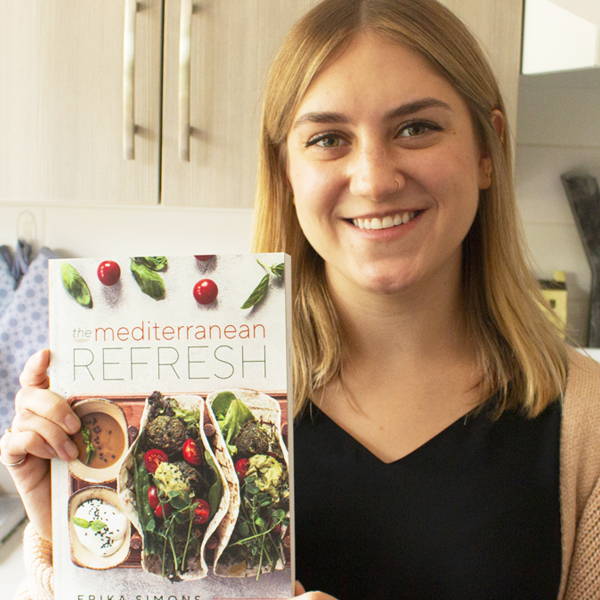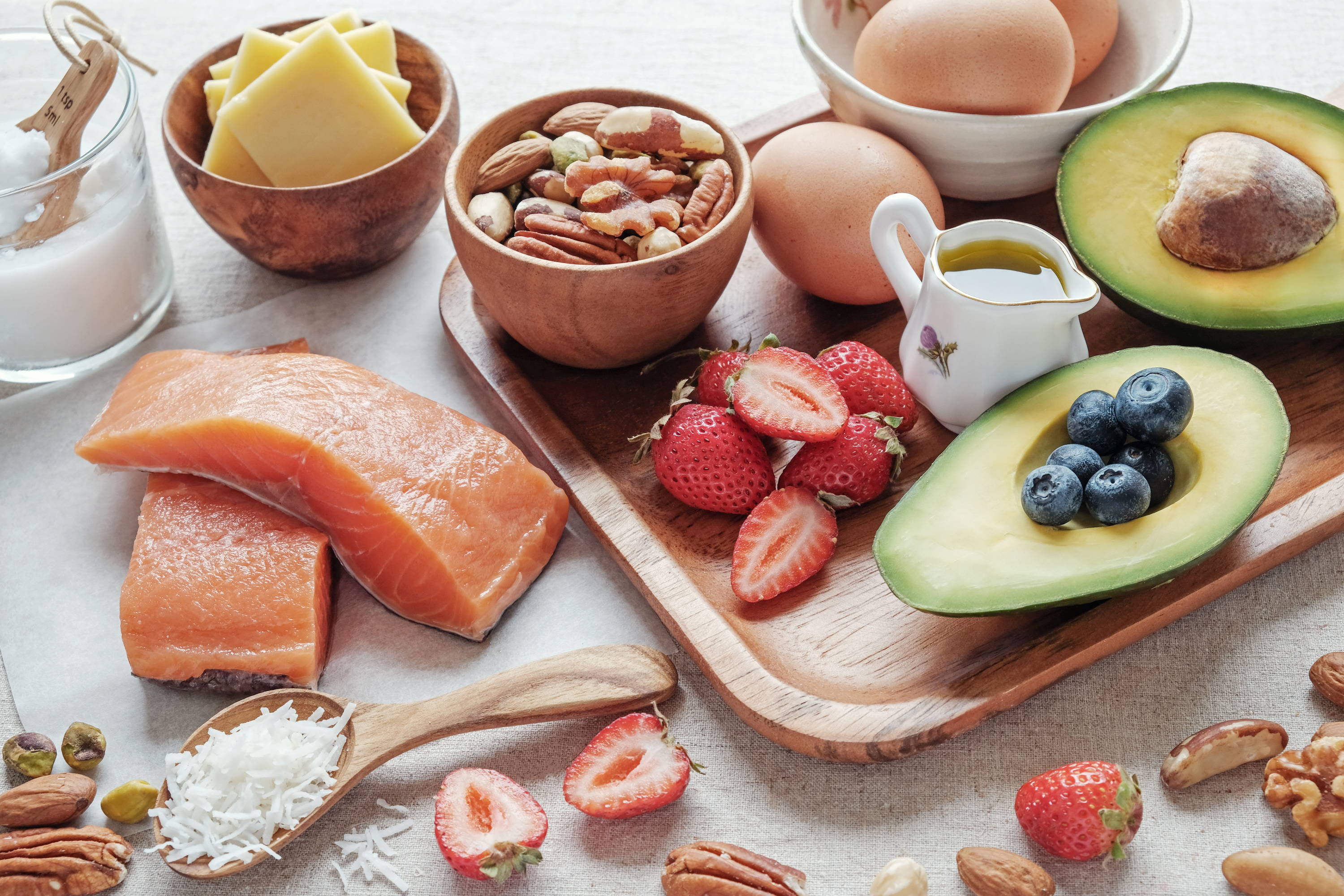 Will This Actually Work?
It can be tough to make these changes. And it definitely won't happen overnight. There are just so many health benefits to the Mediterranean Diet that can motivate you to stick to it! But the reason why many people stick with it is because of the delicious, whole foods that actually satisfied you. And instead of calorie counting and guilt, you can finally feel confident with your diet.
Put yourself first and embrace a healthy relationship with food.
Why Have My Other Diets Failed?
When Erika began her research, she discovered that the typical American diet only works when paired with excessive exercise. With so many hidden calories and "bad" fats, it was clear they wouldn't work.
Life gets busy, and not everyone has the chance to exercise regularly. With such a high intake of calories, the only way to lose (or even maintain) weight is through rigorous exercise.
Consulting professionals led Erika to the Mediterranean Diet. It consists mainly of healthy fats and whole foods, all sprinkled with enticing spices to keep things interesting.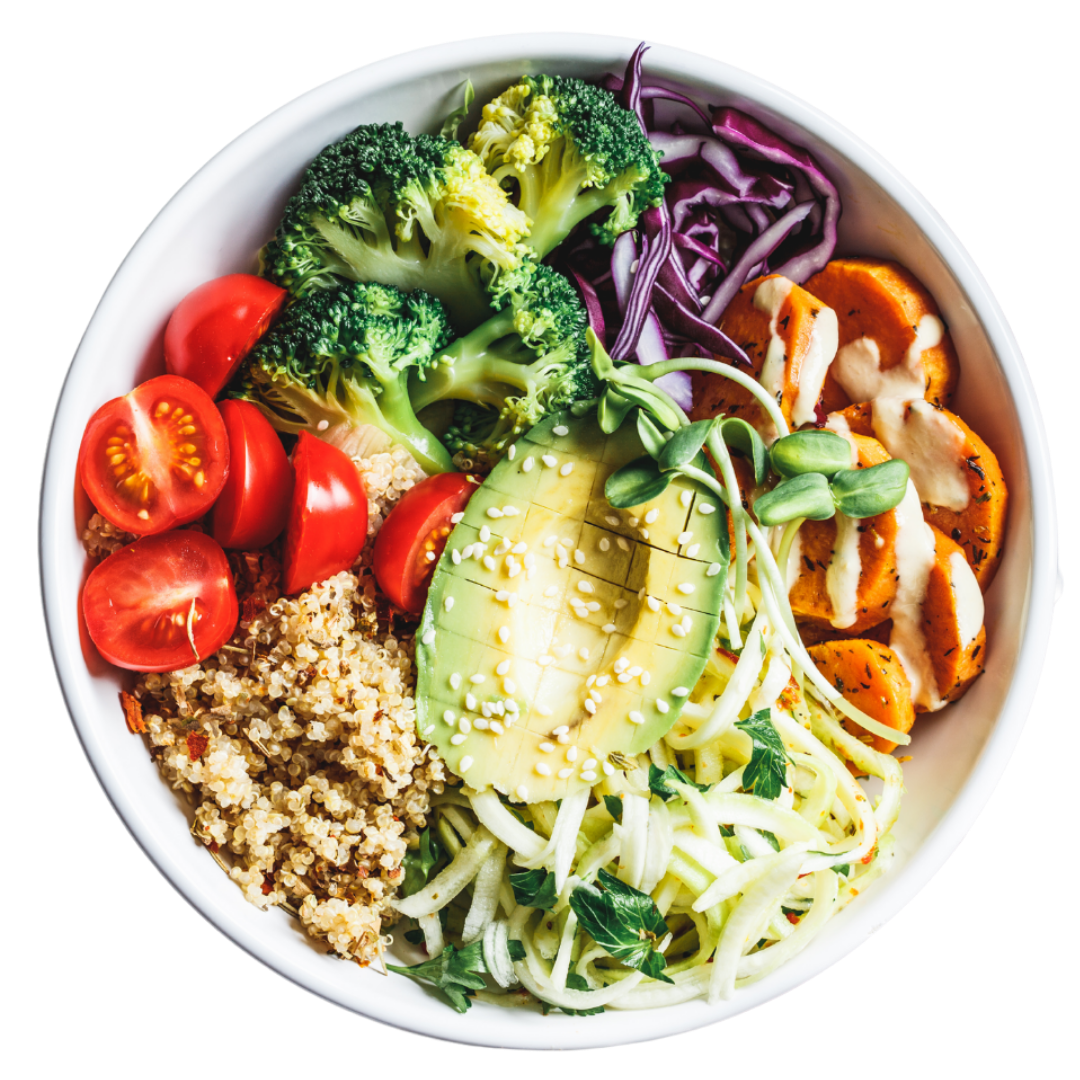 Proved Health Benefits of the Mediterranean Diet
There have been many studies researching the heart-health benefits of the Mediterranean Diet. The results? People who stick to it reduce their chances of heart problems by 30%!1
Supports Weight Loss and Maintenance
Thanks to the whole, fresh foods, the Mediterranean diet can help people lose weight and maintain the loss! A 2015 study found the diet more effective at weight loss than low-fat diets, with the Mediterranean Dieters losing between 8 to 22 pounds in 1 year.2
Prevents Cognitive Decline
The Mediterranean Diet isn't just for heart health and weight loss, it also benefits your memory and cognition! Many studies have concluded this finding. But one in particular discovered that individuals who stuck to the diet were far less likely to show signs associated with dementia!3
May Protect Against Cancer
A review of 83 studies found that the Mediterranean Diet reduced the risk of cancer, especially breast and colon/rectal cancers.4 This effect is believed to occur due to the fruits and whole foods of the diet.
Supports Healthy Blood Sugar Levels
Since the Mediterranean Diet involves fresh and nutritiously-dense foods, it can stablize blood sugar and protect from type 2 diabetes.5
Thinking of Trying the Mediterranean Diet?

The Mediterranean Refresh is the perfect place to start.
With immersive 4K, full page images, delicious recipes, and an introduction into the Mediterranean Diet,
you'll feel confident making this transition.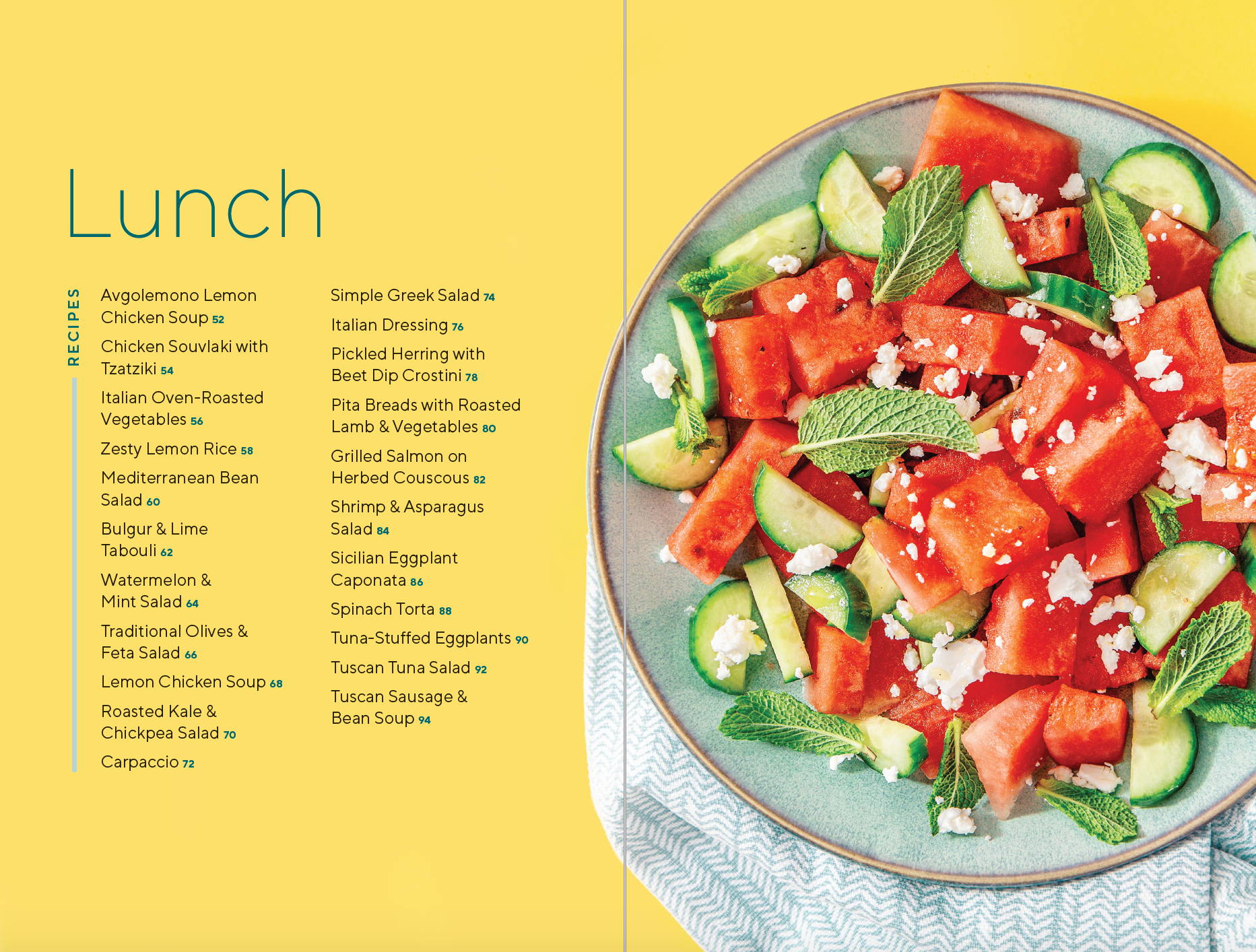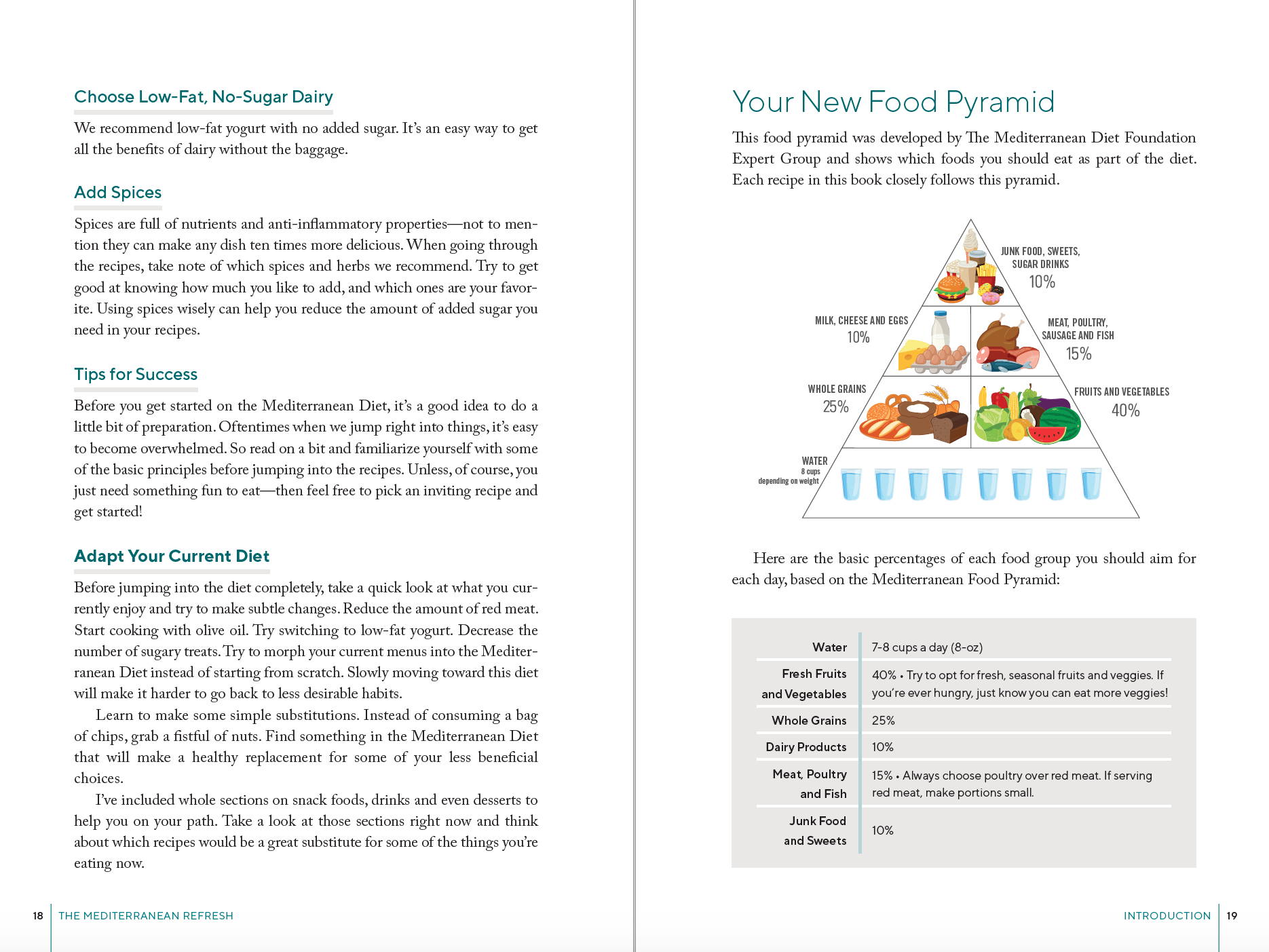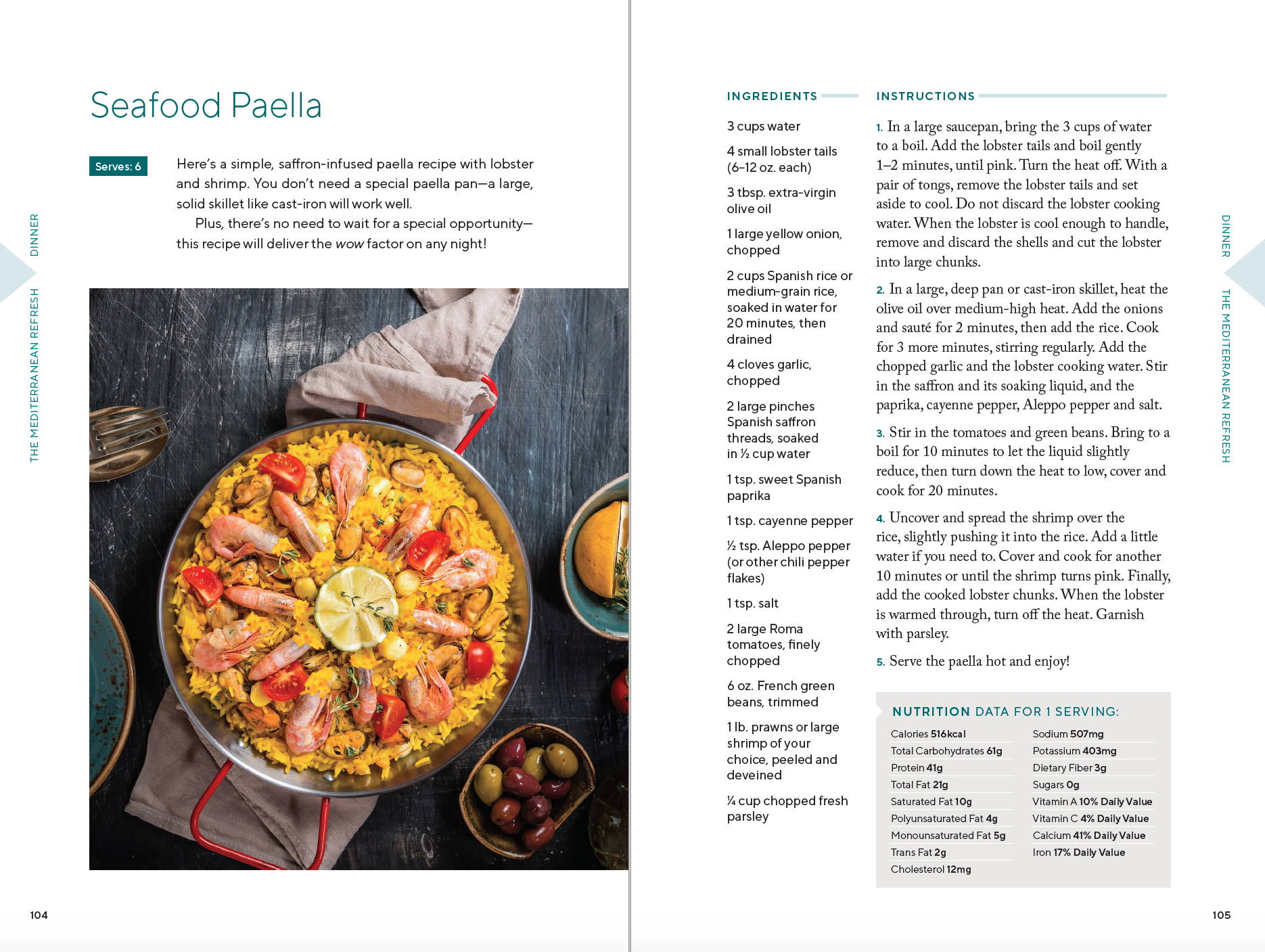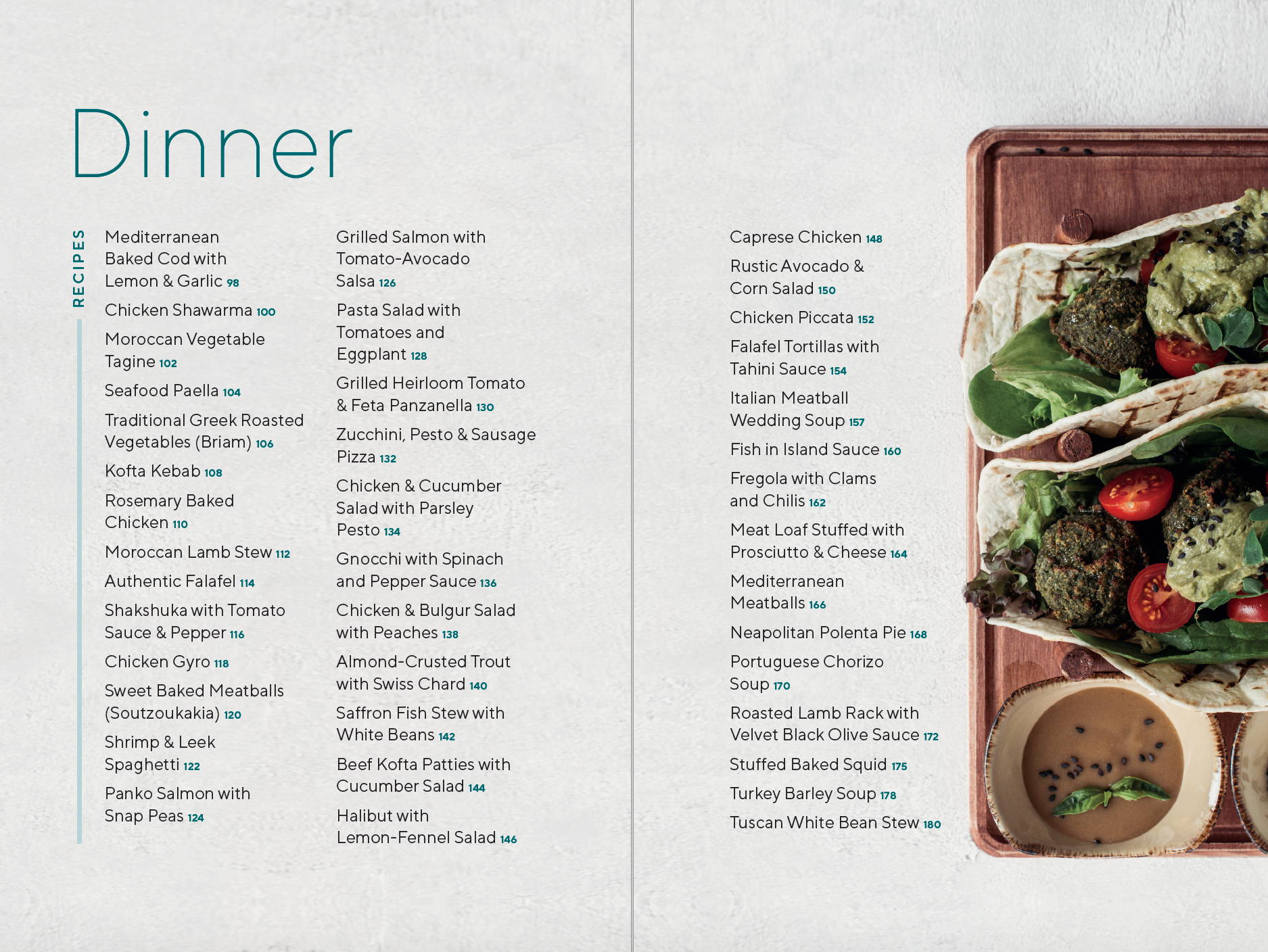 Free Book with Tasty Recipes = Happiness
All for less than a cup of your favorite coffee shop latte


Tortilla Espanola
Page 48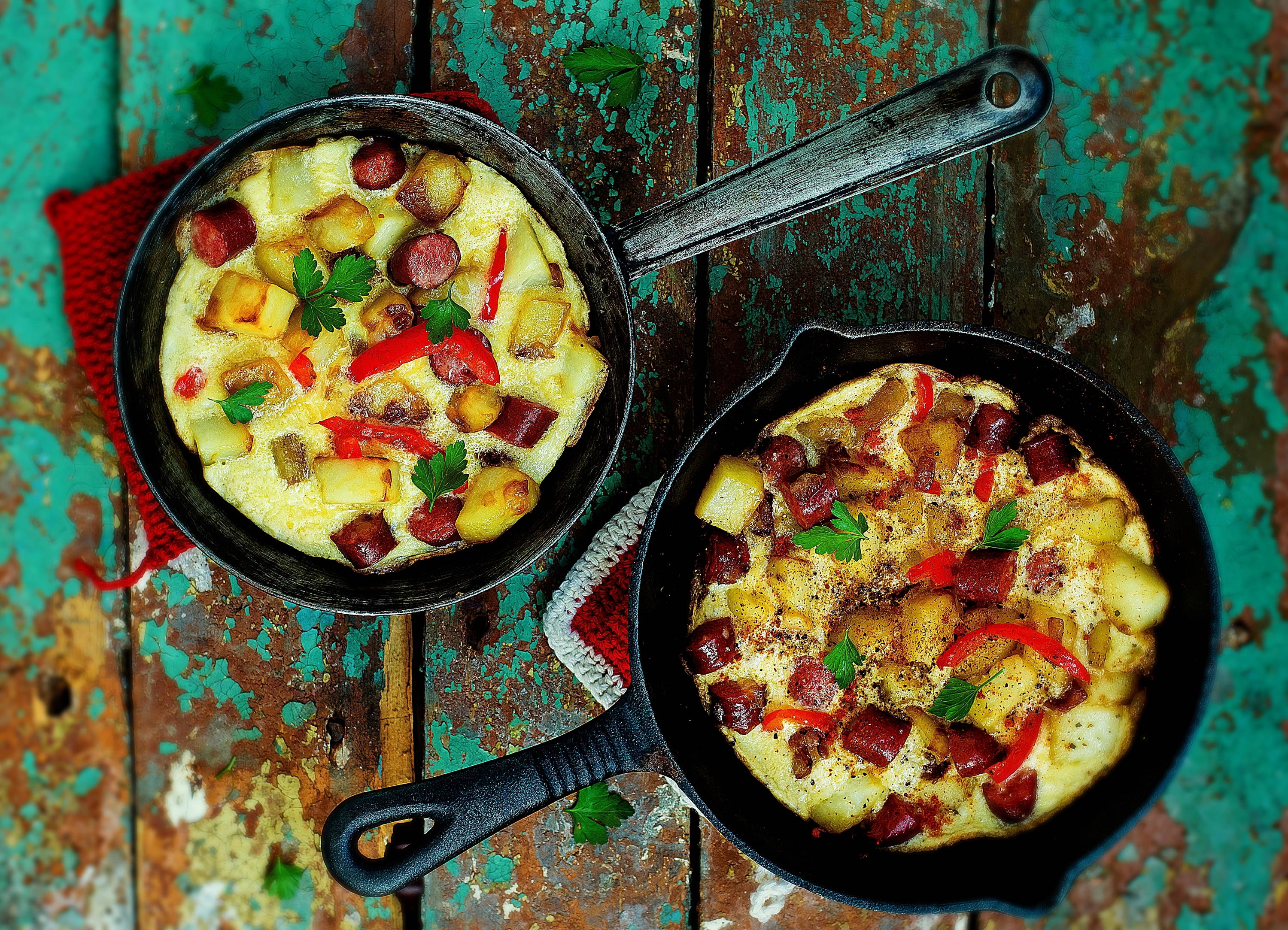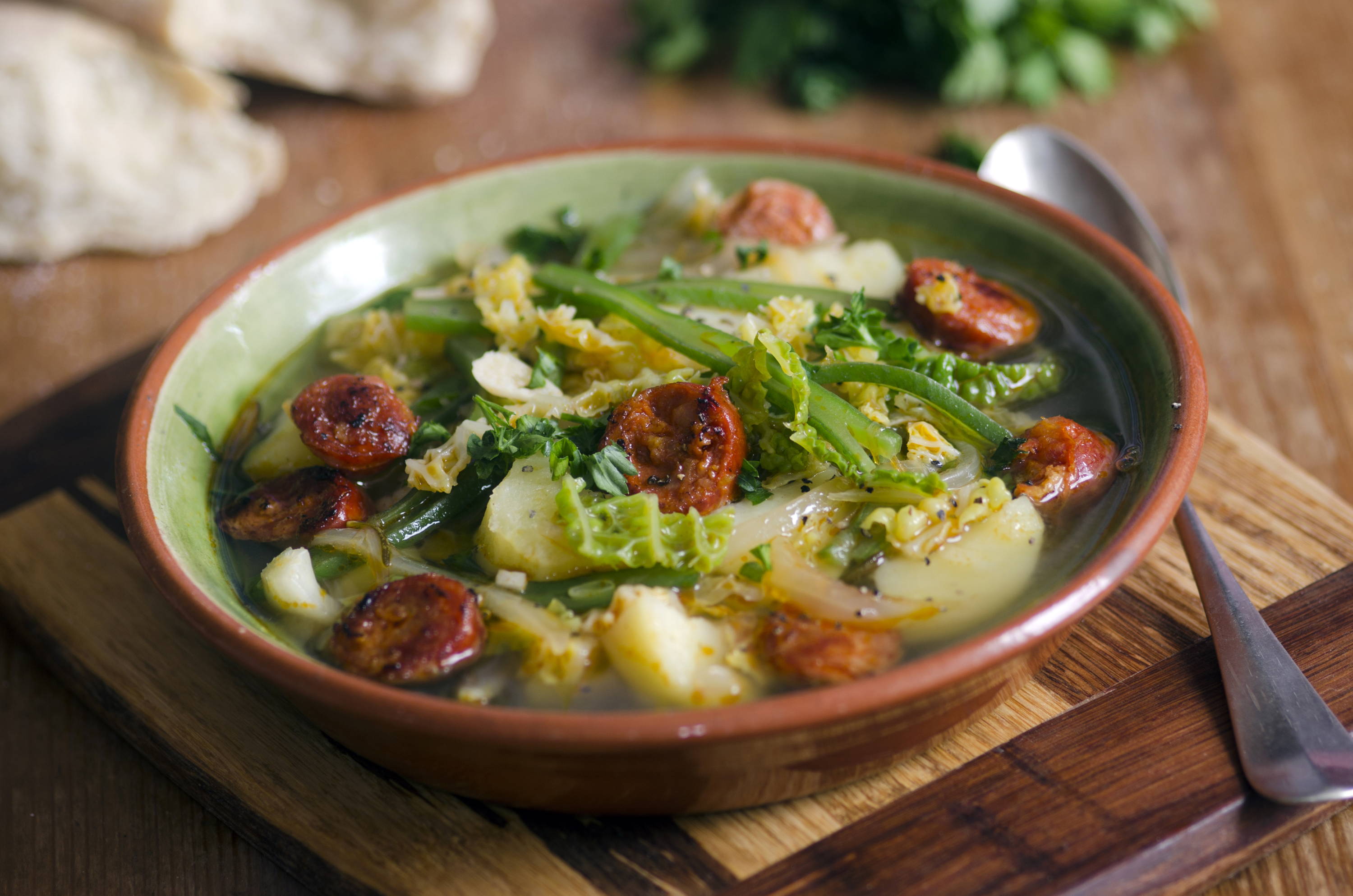 Rosemary Baked Chicken
Page 110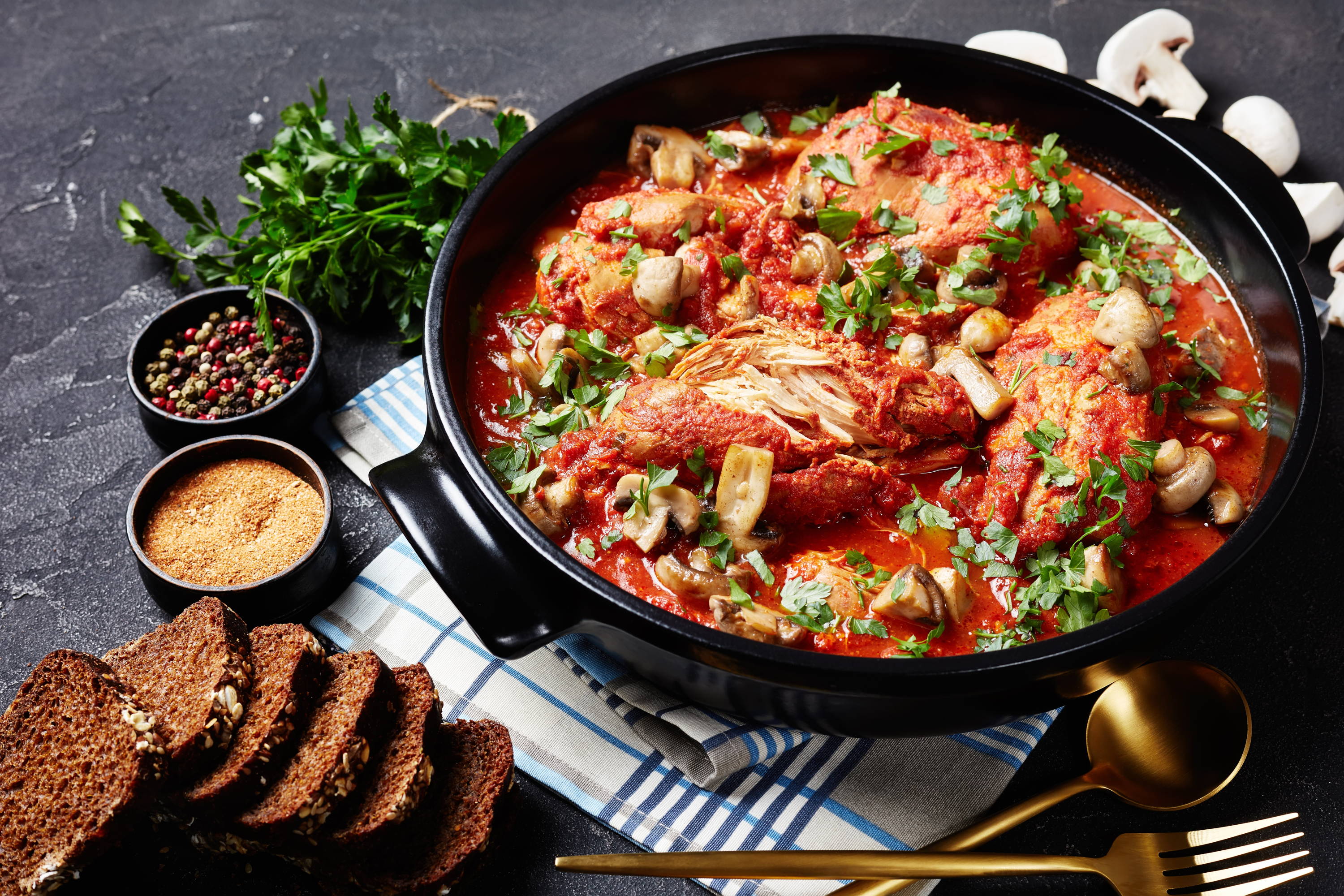 Roasted Lamb Rack
Page 172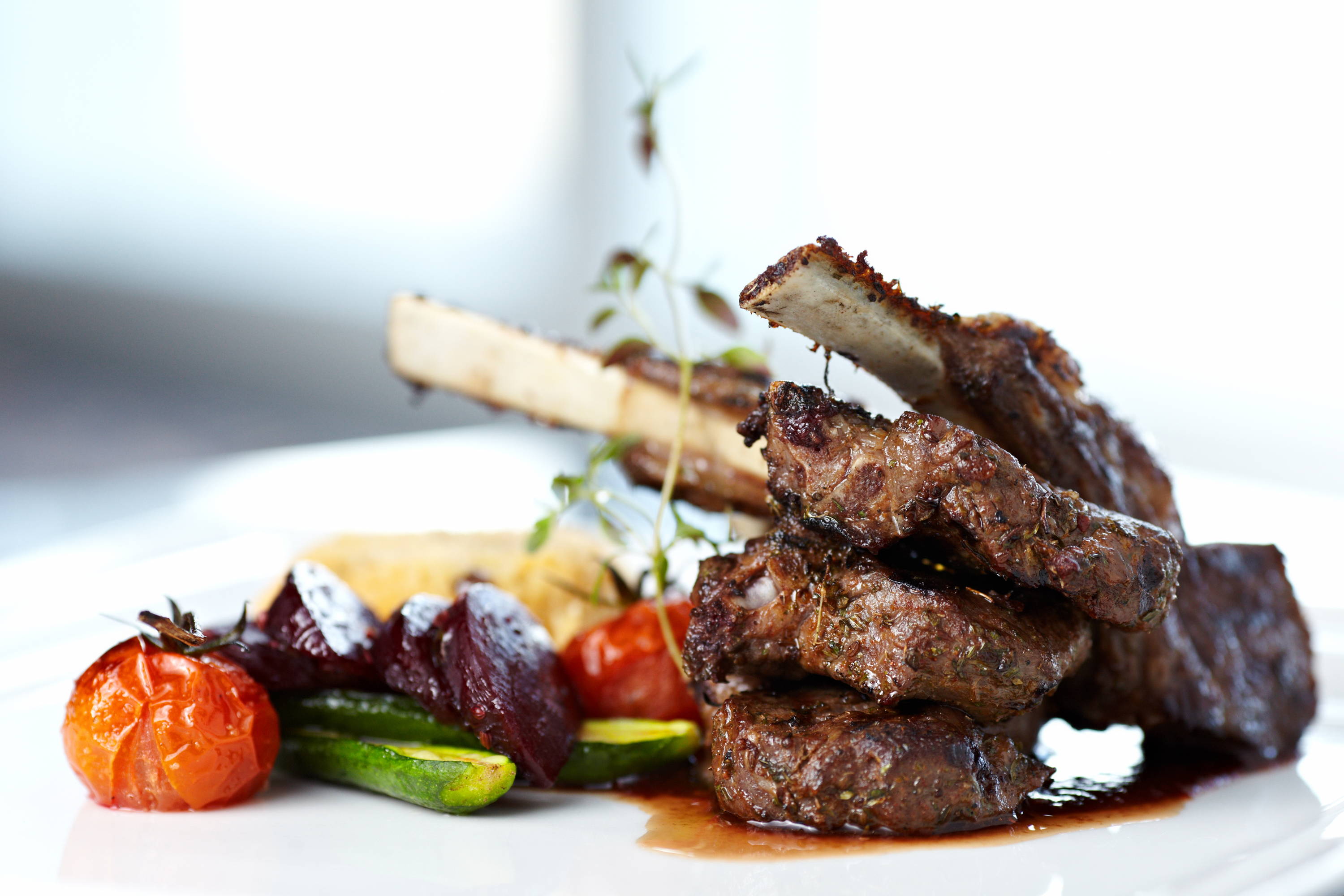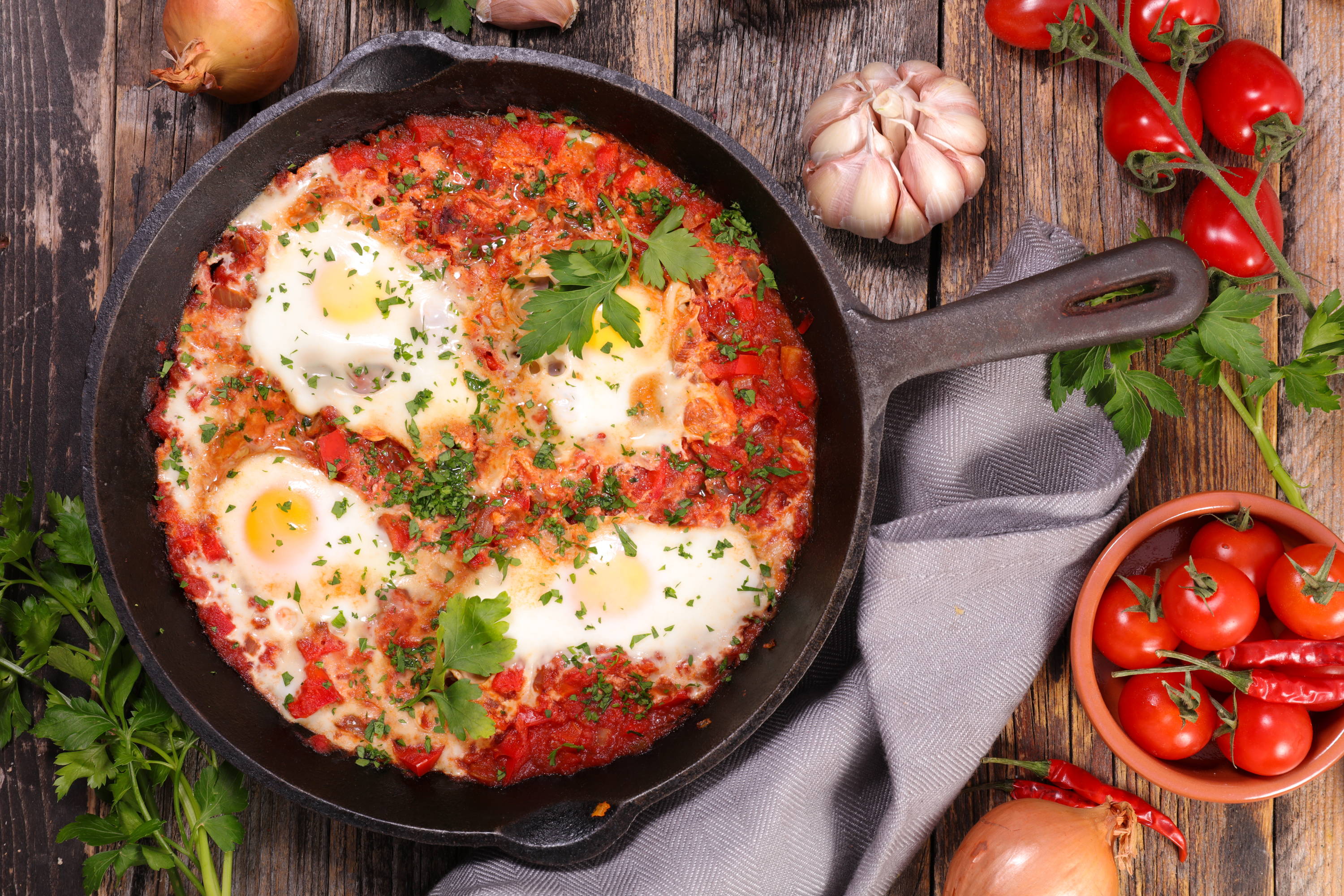 Greek Spinach Pie
Page 196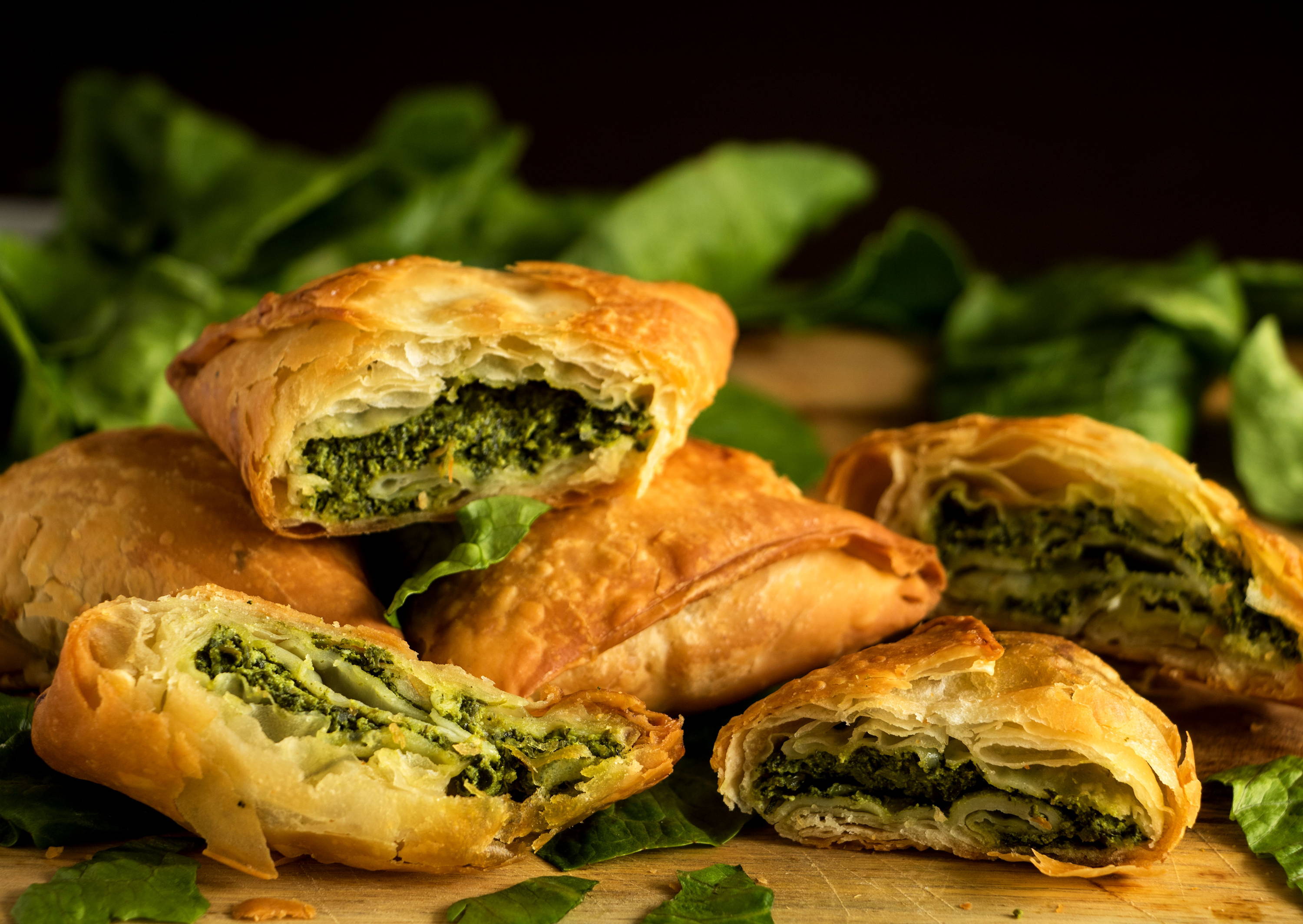 Start Your Mediterranean Journey Now
With a FREE Copy of the Mediterranean Refresh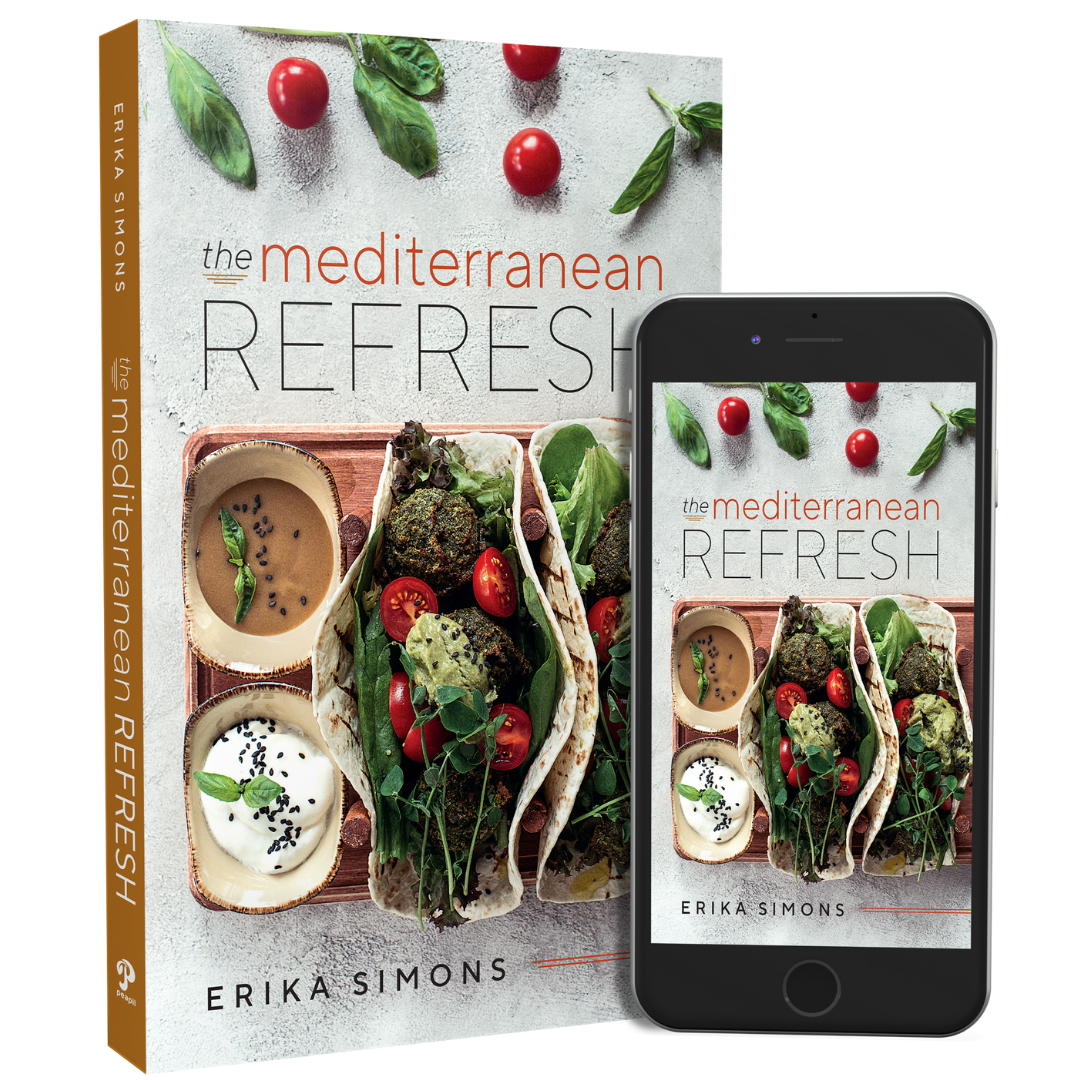 GET YOURS FOR FREE
We simply ask that you cover the cost of shipping.
Together we can unlearn unhealthy beliefs and move toward fulfilling ourselves. Health is not a number, it's a lifestyle.
Join us and thousands of Americans on their Mediterranean journey with The Mediterranean Refresh today!
---
1. Estruch, Ramón, et al. "Primary Prevention of Cardiovascular Disease with a Mediterranean Diet Supplemented with Extra-Virgin Olive Oil or Nuts." New England Journal of Medicine, vol. 378, no. 25, 2018, https://doi.org/10.1056/nejmoa1800389.


2.

Mancini, Joseph G, et al. "Systematic Review of the Mediterranean Diet for Long-Term Weight Loss." The American Journal of Medicine, U.S. National Library of Medicine, 22 Dec. 2015, https://pubmed.ncbi.nlm.nih.gov/26721635/.
3.
Berti, Valentina, et al. "Mediterranean Diet and 3-Year Alzheimer Brain Biomarker Changes in Middle-Aged Adults." Neurology, Wolters Kluwer Health, Inc. on Behalf of the American Academy of Neurology, 15 May 2018, https://n.neurology.org/content/90/20/e1789.

4. Schwingshackl, Lukas, et al. "Adherence to Mediterranean Diet and Risk of Cancer: An Updated Systematic Review and Meta-Analysis." Nutrients, MDPI, 26 Sept. 2017, https://www.ncbi.nlm.nih.gov/pmc/articles/PMC5691680/.
5.

Martín-Peláez, Sandra, et al. "Mediterranean Diet Effects on Type 2 Diabetes Prevention, Disease Progression, and Related Mechanisms. A Review." Nutrients, MDPI, 27 July 2020, https://www.ncbi.nlm.nih.gov/pmc/articles/PMC7468821/.